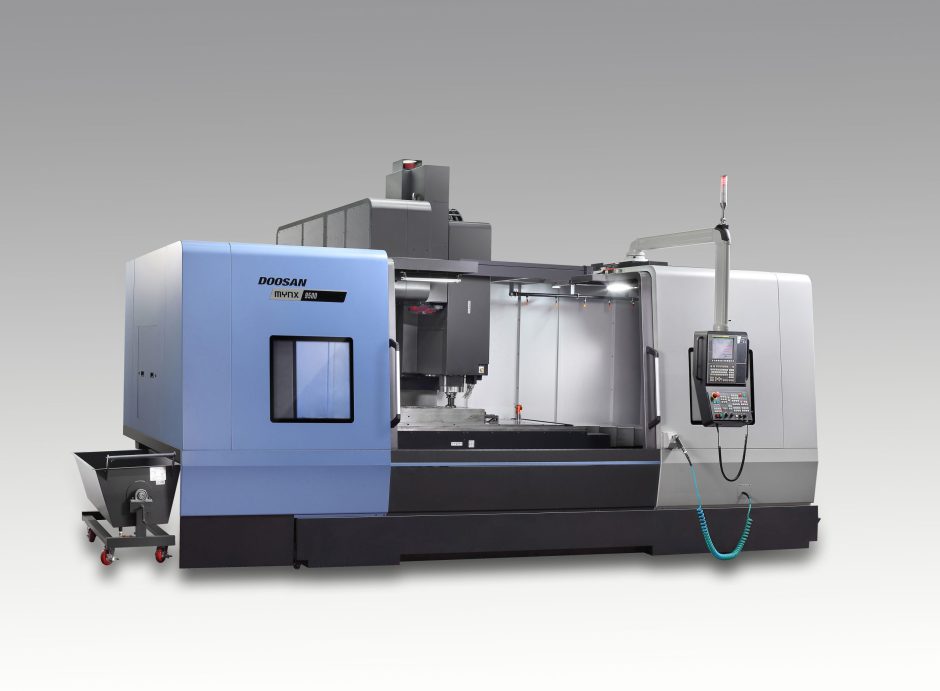 Mills introduces new large-capacity box guide-way Doosan Mynx 9500/50 vertical machining centre.
There's more good news from Mills CNC, the exclusive distributor of Doosan machine tools in the UK and Ireland, for manufacturers machining large, high-precision and often complex parts out of difficult-to-machine materials as the company has announced that it has recently added the latest (and certainly the biggest) Doosan Mynx 9500/50 vertical machining centre to its already popular and proven large-capacity Mynx range of machines.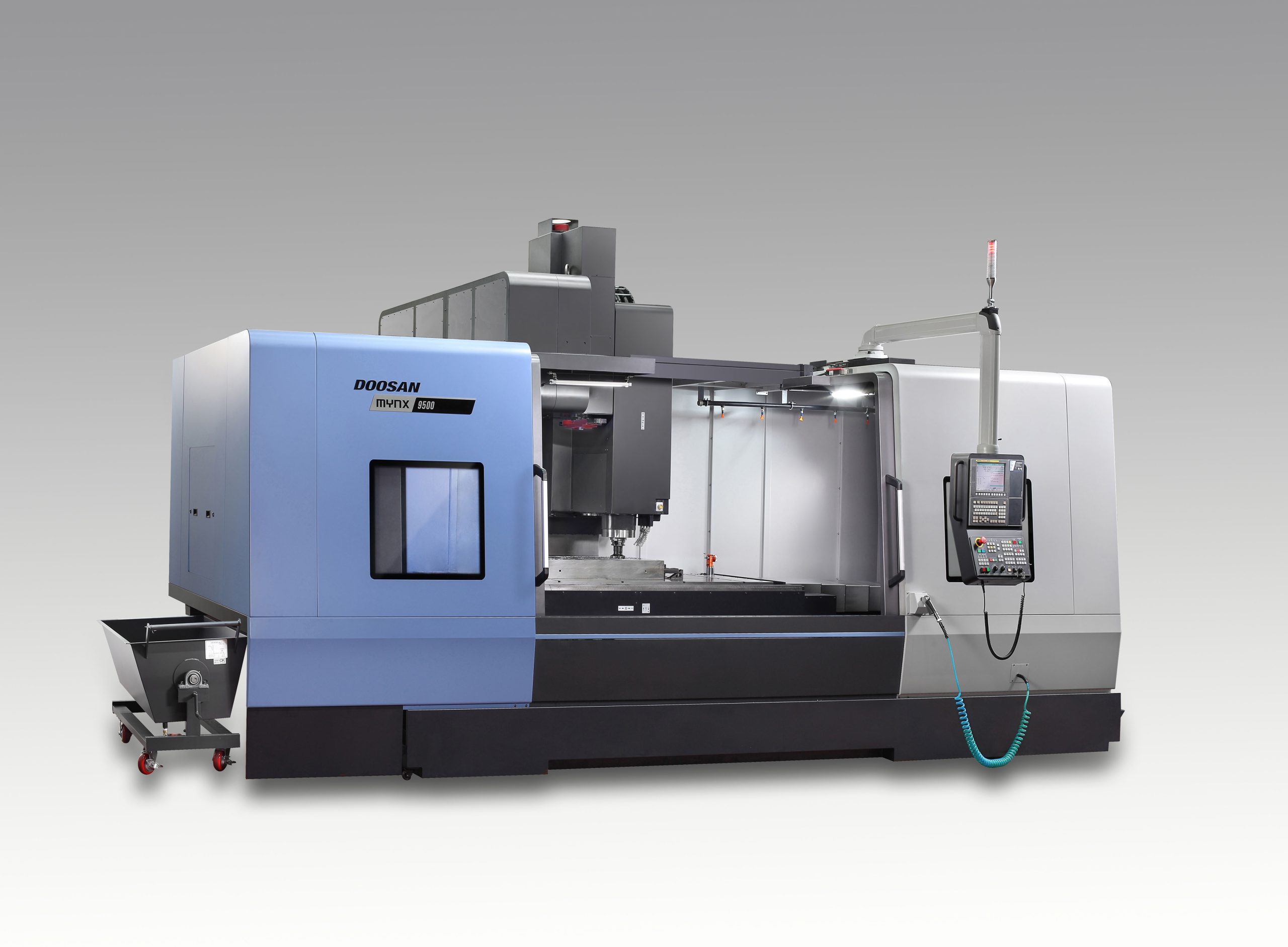 The highly-rigid designed and built box guide-way Mynx 9500/50 is equipped with a powerful (22kW/6000rpm), high-torque (452 N-m) BT 50 dual face and taper spindle for heavy-duty cutting operations. Customers can select either a two-speed gear-box driven or built-in (10,000rpm) spindle configuration.
The machine is versatile and can handle large workpieces (X-axis 2500mm ; Y-axis 950mm and Z-axis 850mm) up to 3500kg in weight (maximum table load) and features a fast servo-driven tool changer (30-position) with 2.5 second T-T-T changeover time for improved productivity.
The Mynx 9500/50's performance is further enhanced by its integrated spindle cooling system that minimises thermal growth and, as a consequence, improves part accuracies and tool life, and by the machine's high-efficiency 4-row screw chip disposal system that delivers improved efficiency and process reliability.
The Mynx 9500/50 is also supplied with the easy-to-use and powerful Doosan Fanuc i control.
Like all Doosan machines the Mynx 9500/50 is backed by Mills CNC's best-in-class after-sales service support as well as Programmer and/or Operator training provided by the CNC Training Academy.
Says Tony Dale, Mills CNC's Technical Director:
"Mynx 3-axis verticals are used by precision component manufacturers throughout the UK and Ireland (as well as the rest-of-the world), and their reputation for reliability and accuracy is second to none.

"The new Mynx 9500/50 will appeal to precision manufacturers that machine large, heavy work-pieces and who are looking for a competitively-priced vertical machining centre that delivers day-in…day-out, and that represents great value."