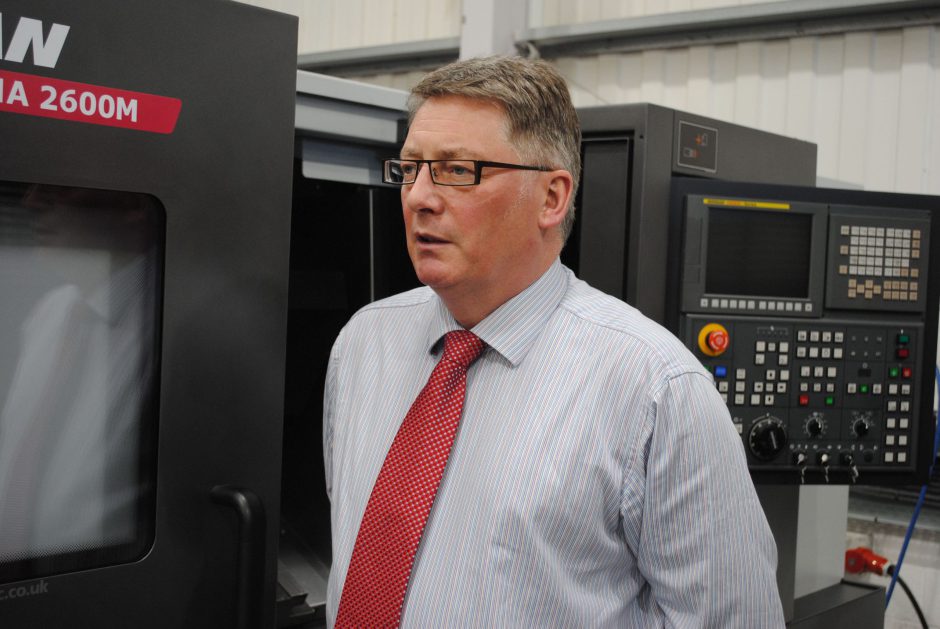 Mills CNC's Q1 sales performance continues upward trajectory.
Mills CNC, the exclusive distributor of Doosan machine tools in the UK, has reported stronger than expected First Quarter sales.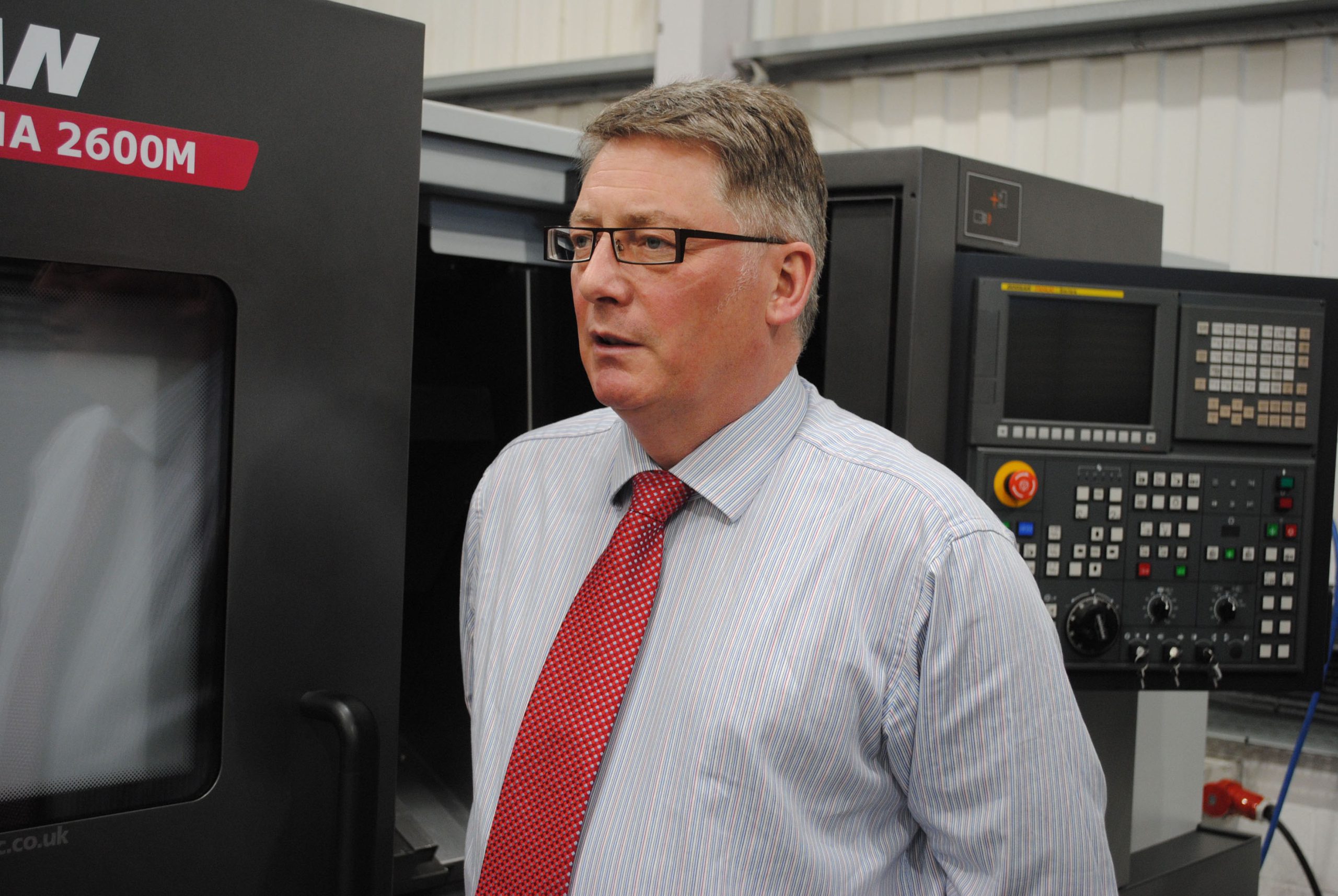 The figures released by the company show that the number of new machines delivered to customers and of new Doosan machine tool orders taken during the Quarter were both significantly higher than those recorded for the same period in 2016.
Says Mills CNC's Managing Director Kevin Gilbert:
"2017 has started where 2016 left off with a marked upturn in performance. Machine deliveries and new machine tool orders for the Quarter were up 78% and 30% respectively on 2016."
There are many reasons explaining the upward trend. Amongst the most salient is the resurgence in enquiries for, and subsequent sales of, large-capacity Doosan machines.
With the oil and gas sector still relatively stagnant since 2014, Mills has nevertheless seen demand for its large-capacity horizontal borers, double-column milling machines and vertical turning lathes grow exponentially, most notably from manufacturers operating in the energy (nuclear) sector – with the majority of installations being decidedly turnkey in nature.
Continues Kevin Gilbert
"The increase in demand from customers for (Mills-led) complex turnkey and manufacturing process improvement and optimisation solutions, has come from automotive and aerospace (as well as nuclear) component manufacturers.

"Our flexible, reliable and high-productivity Doosan machine tool technologies combined with the unrivalled technical expertise and experience of our pre-sales, applications and service engineers, means that we are ideally placed to plan, manage and implement complex turnkey solutions."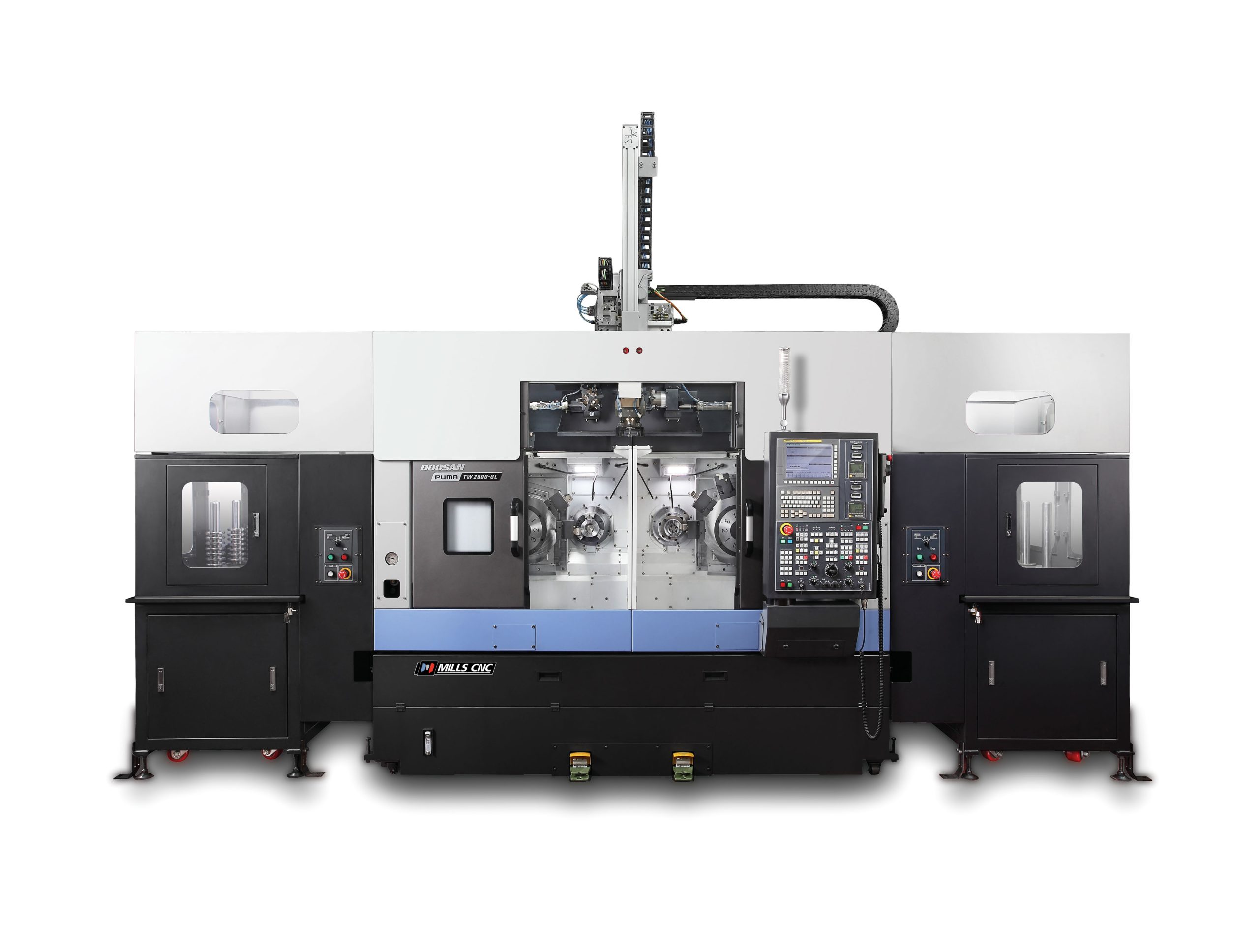 Mills' sales have also been bolstered by a seemingly unending demand for its high-performance and versatile Lynx 220, 2100 and 300 series, its GT2100 and GT2600 universal lathes, and its new DNM 4500/5700/6700 vertical mac
hining centres – which can be supplied with either Fanuc, Heidenhain or Siemens CNC controls.
The decision by Mills to offer customers the Siemens control option across its machining centre range has paid dividends and has resulted in a number of sales, most notably from (new) aerospace component customers.
The company is confident that the introduction of Siemens controls on its lathe and turning centre ranges (which will be rolled out during the year) will yield similar results.
New machine tool introductions have also made their mark on Mills' first quarter sales performance with the new Doosan TW2600-GL – a high-productivity twin-spindle chucking lathe with an integrated gantry loader – being worthy of special mention.
Concludes Kevin Gilbert:
"Clearly we are pleased with the latest results and we are keen to keep the momentum going.

"In May 2017 we will be attending DIMF 17 – Doosan Machine Tools' International Machine Tool Fair in South Korea where we will see the latest Doosan machines being exhibited – and where we will decide which of these machines we will bring into stock and promote to UK and Irish manufacturers later in the year.

"We are also hosting a Mills Open House in October where customers and prospects alike will be able to see our Doosan machine tool technologies and our innovative customer-focused services in action.

"We have ambitious sales targets for 2017 and our first quarter results demonstrate we are well on track to achieving them."