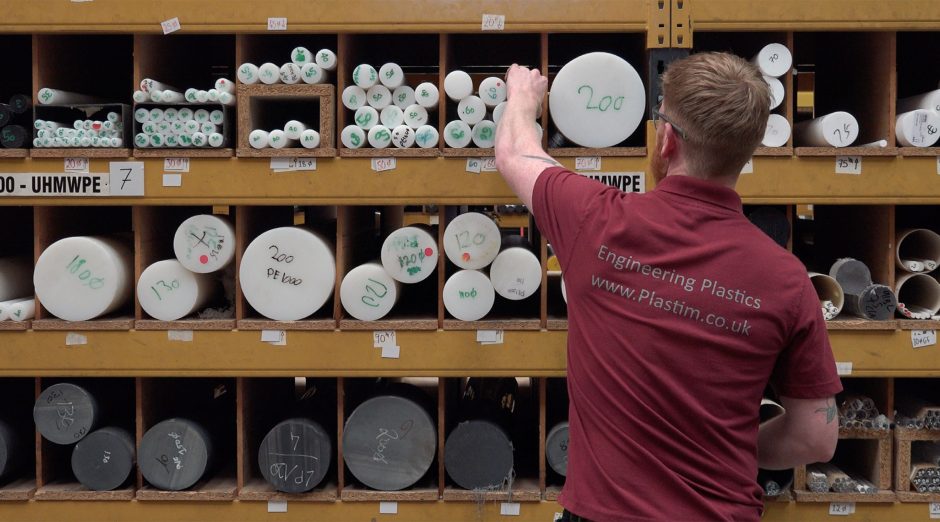 Leading plastic stock shape supplier and precision subcontract machining specialist invests in its fourth CNC lathe from Mills CNC.
Mills CNC, the exclusive distributor of DN Solutions' (formerly Doosan) and Zayer machine tools in the UK and Ireland, has recently supplied leading engineering plastic stockholder and precision subcontract machining specialist, Plastim Ltd., part of the Omnia Plastica S.p.A Group, with a new, large-capacity multi-tasking turning centre.
The machine, a DN Solutions' high-performance 12" chuck Puma 3100Y equipped with a 3,000rpm spindle, a 12-station turret, driven tooling (5,000rpm) and integrated Y-axis capability (+/-65mm), and the latest Fanuc control was installed at the company's 12,000sq. ft. facility in Cheltenham, Gloucestershire in April 2023.
The Puma 3100Y has been positioned, in close proximity, next to three other Doosan lathes supplied by Mills CNC over the last 10 years and is being used to machine a range of high-precision plastic parts for a growing number of UK customers operating in the oil and gas, aerospace, motorsport, electronics, transport, chemical, energy, food processing and materials handling sectors – to name but a few.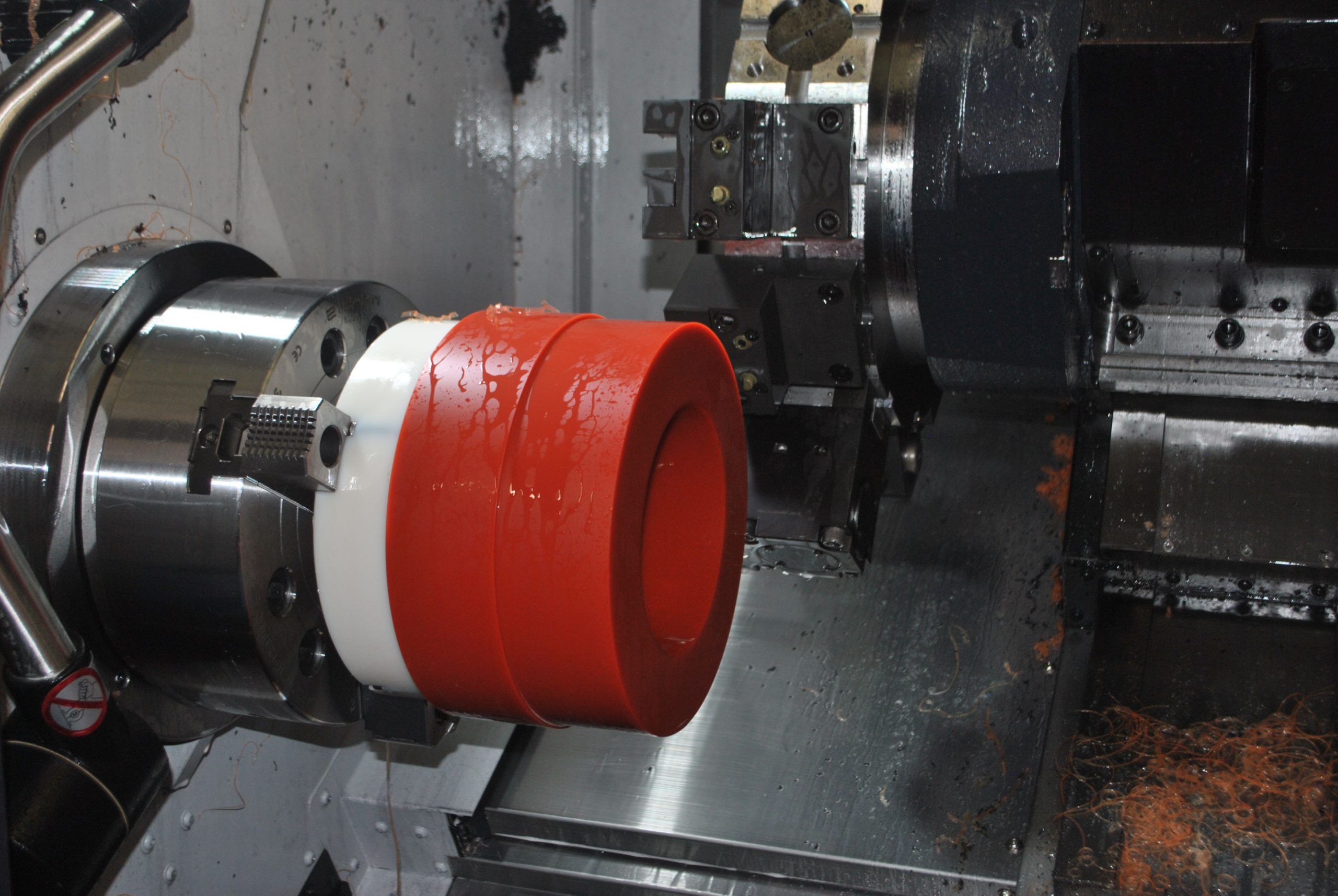 The other machines supplied by Mills CNC that Plastim has at its disposal comprise a Puma 3100LY (installed in 2013), a Lynx 220LYA (installed in 2017), and a Lynx 300 (installed in 2021). All of the machines have Fanuc controls enabling programs (and parts) to be transferred between them, when required.
Together, the company's Puma and Lynx lathes provide Plastim with a formidable, world-class in-house turning resource.
"Our Puma and Lynx lathes are real workhorses. They are powerful, fast, accurate and flexible.
"A number of our lathes have Y-axes and driven tooling enabling them to mill and drill components as well as machine a range of features i.e., grooves, threads and other complex geometries etc., quickly, seamlessly and in one set up.
"Our lathes, backed by Mills CNC's after-sales service and support, ensure that we are able to meet the high accuracy, tight tolerance and fast turnaround demands of our customers."
Warren Ironside, Operations Director at Plastim
Precision parts machined by Plastim are typically small in size, often complex in shape with delicate and intricate features, and are made from a range of different engineering plastics that include Acetal, Delrin, PEEK, PTFE, Nylon (6, 12 and 66), Noryl, Perspex etc.
They are machined and supplied in small-to-medium batch sizes (20- to 100-off) and part cycle times are usually short – often no more than a few minutes.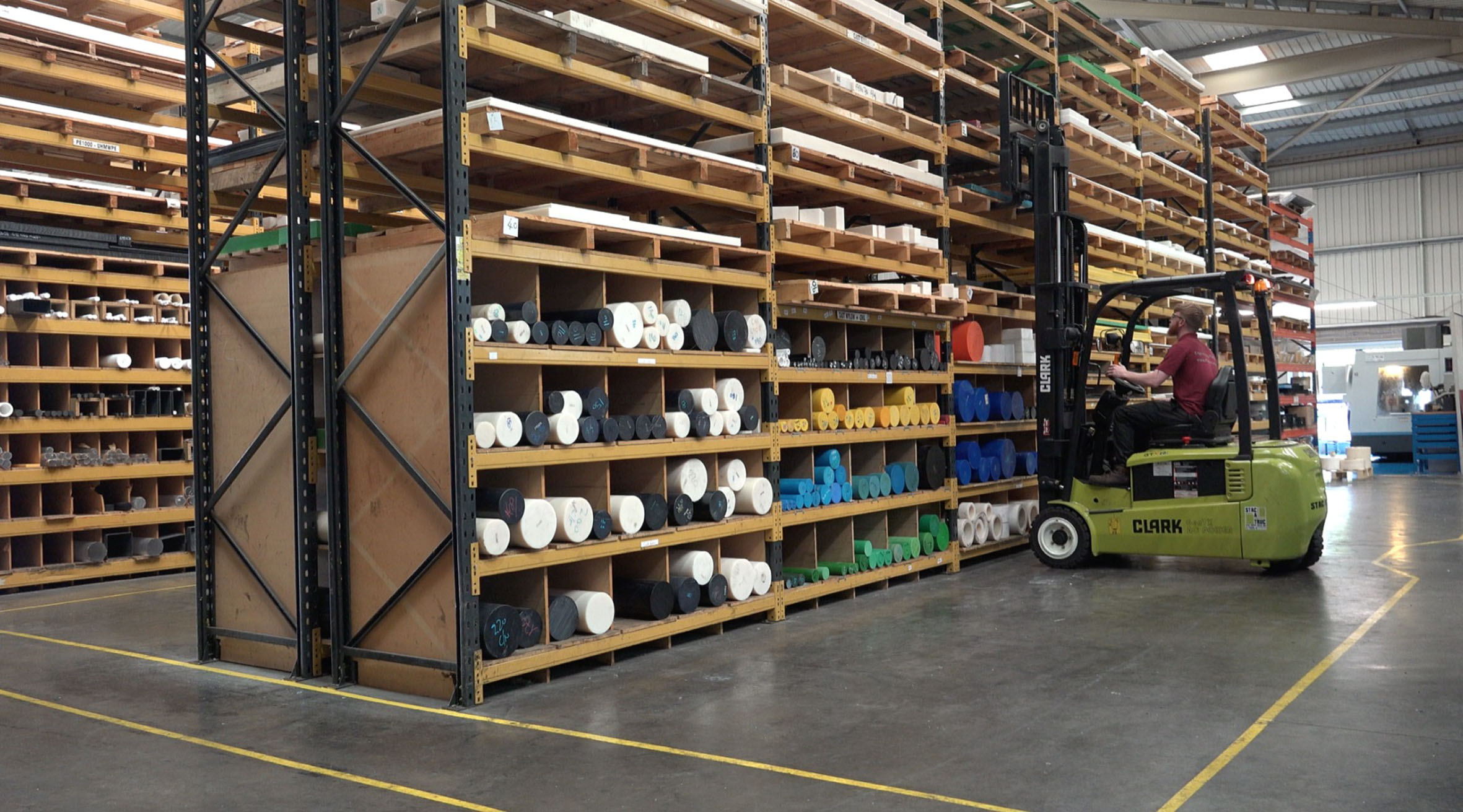 The lathes are dedicated, exclusively, to the machining of plastic: no metal parts are machined by Plastim which means that potential cross contamination issues (caused by metal filings and/or coolant ingress) are avoided.
"Our focus on 'only machining plastic' gives us a distinct competitive advantage and is a growth area for the business.
"Customers operating in the food processing and medical industries, in particular, are confident that our machining focus avoids potential cross-contamination from occurring, ensuring the integrity and performance of their plastic parts.
"The focus is also welcomed by manufacturers who machine plastic infrequently and, as a consequence, do not have dedicated machines in their machine shops.
"It makes commercial sense for them to subcontract their plastic machining requirements to an expert – and we, through our investment in high-performance CNC machines combined with the knowledge and experience of our staff, are ideally placed to pick up the slack."
Warren Ironside, Operations Director at Plastim
Plastim was first established in 1997, by the current Operations Director's father, as a UK stockholder supplying plastic rods, sheets and tubes to manufacturers.
The company is still a plastic stock shape supplier and holds over 150 tonnes of material in stock, enabling it to respond quickly to customer demands.
In 2010, the company augmented its business operations to provide a high-quality, fast-turnaround and competitively-priced precision subcontract machining service to new and existing customers.
"It was a leap of faith, but we knew that the drive by manufacturers to (increasingly) incorporate lightweight, anti-corrosive, high-strength and thermally-stable components into their products would make engineering plastics a material of the future.
"Our job was to position ourselves to take advantage of the trend towards using plastic and develop long-term relationships with these customers."
Warren Ironside, Operations Director at Plastim
Over the last 13 years this side of Plastim's business has taken off and Mills CNC has been an ever-present partner in the company's journey: a large-capacity Puma 3100LY lathe was one of the first CNC machines acquired by Plastim in 2013 – just a couple of years after it introduced its in-house machining services.
"We selected Mills, and our first Doosan machine, having visited the company's facility in Leamington.
"Compared to other machine tool suppliers we liked Mills' business approach, their emphasis on service and support and the depth, breadth and quality of the machine tools they sell.
"Mills CNC is one of our preferred suppliers and we have strong relationships with the company."
Warren Ironside, Operations Director at Plastim
As well as supplying high-precision machined parts, the company provides customers with expert advice on which plastics to use for their specific applications.
"We provide a technical consultancy service to customers that runs in parallel with our machining operations.
"As such, we know and understand the properties (i.e., strengths and weaknesses etc.), of the many plastics that are on the market, including their machinability, and work closely with customers to design new products and develop effective and efficient machining processes to deliver the part quality they require.
"This expertise underpins everything we do and is a positive differentiator."
Warren Ironside, Operations Director at Plastim
With business booming, Plastim is looking to expand its operations still further in the future by acquiring new, larger premises and by increasing its machining capacity and capabilities.