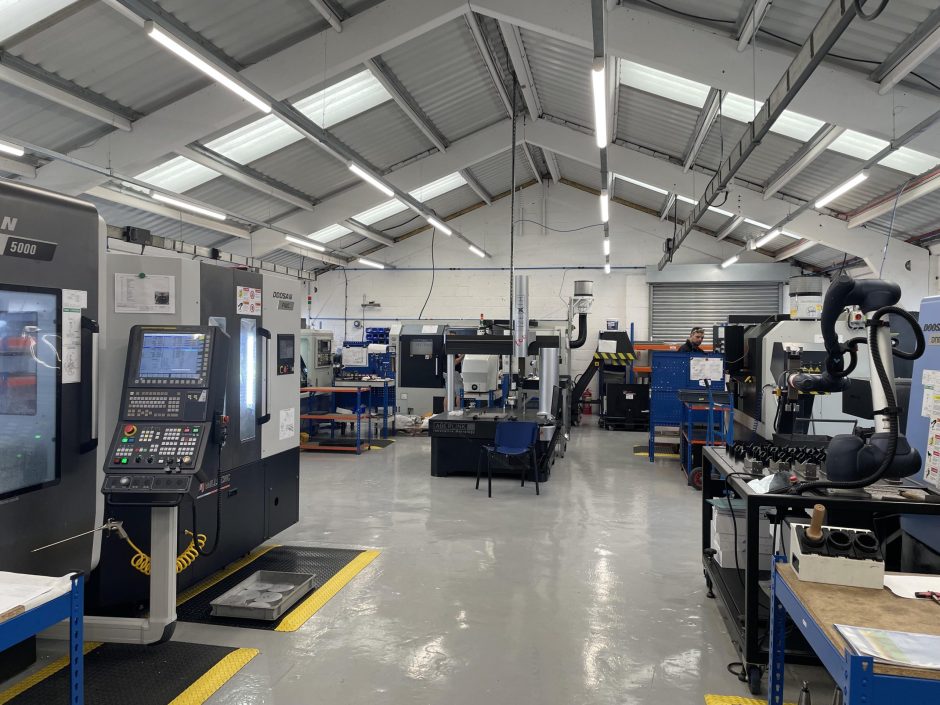 ASG Group's latest investment in CNC automation for its Centre of Excellence – ASG Arrowsmith – proves pivotal in enabling the company to secure, and fulfil, a major machining contract for a leading aero-engine manufacturer.
Mills CNC, the exclusive distributor of DN Solutions' machine tools (formerly Doosan machine tools) in the UK and Ireland, has recently supplied leading precision aerospace subcontract specialist ASG Arrowsmith, an ASG Group company and a strategic supplier to Rolls-Royce, with a flexible, high-productivity CNC automation solution.
This automated manufacturing cell comprises a DVF 5000 simultaneous 5-axis machining centre integrated with an (8-station) automatic workpiece pallet changer.
The cell was delivered and installed at ASG Arrowsmith's impressive machine shop facility in Coventry in May 2022 and is being used, at present, to machine a range of pre-production, high accuracy aero-engine parts for the new, ultra-efficient Rolls-Royce Pearl 700 business aviation engine.
With the final phase of the certification programme well underway, it is anticipated that the engine will enter service later this year.
"We are gearing up for full production and, since the cell's installation four months ago, have been focused on designing, optimising and proving out the machining processes for eight Pearl 700 engine parts ready for Production Part Approval Process (PPAP) – a standardised aerospace industry process for the design and manufacture of new and revised parts."
Jason Aldridge, Managing Director of ASG Arrowsmith
The parts being machined by ASG Arrowsmith are all made from aerospace-grade titanium alloys and other exotic materials. They are machined to exacting tolerances and super-fine surface finishes and are characterised by their complexity and by their intricate features – many of which can only be produced (or produced economically) by using simultaneous 5-axis machining technology.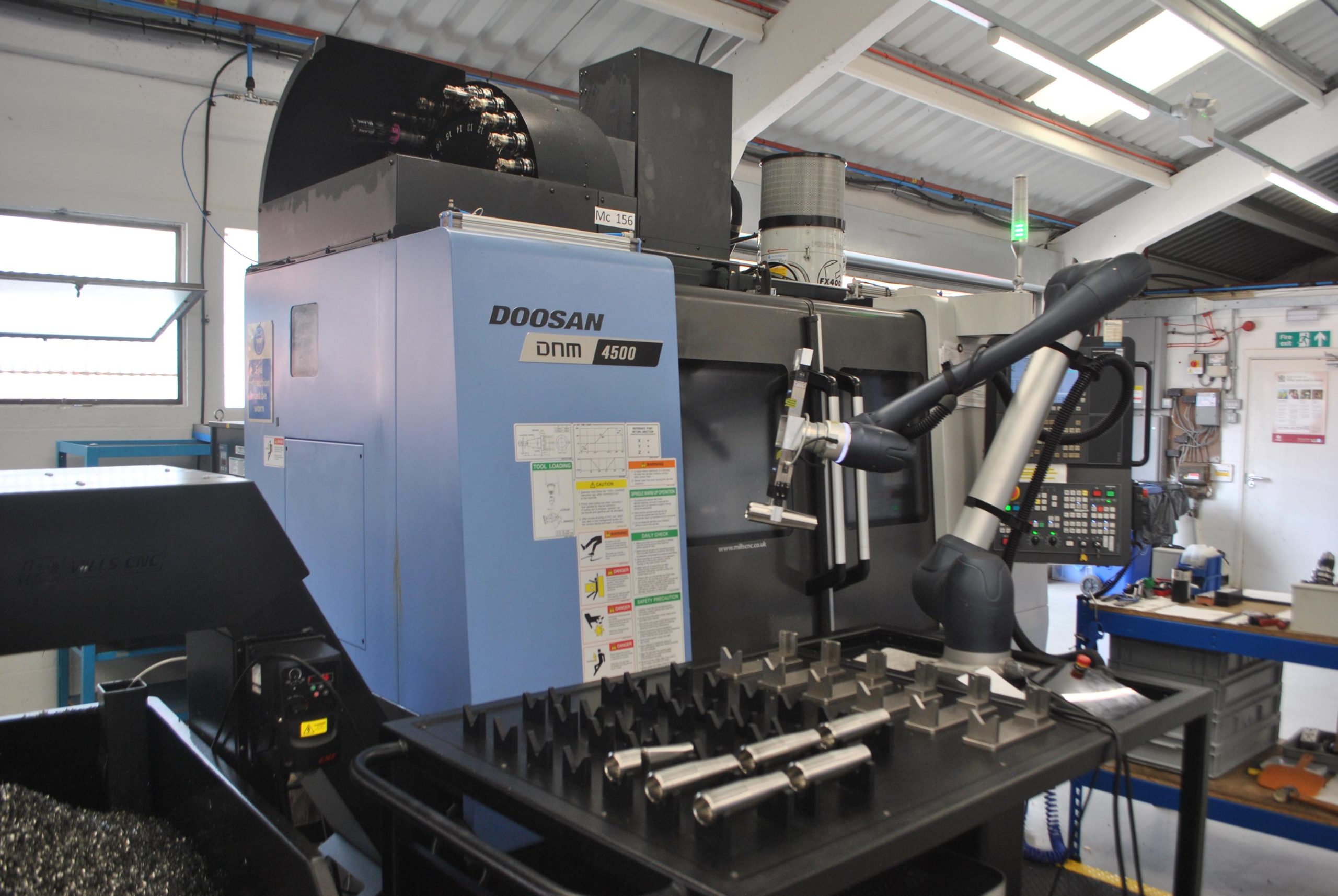 A closer look at CNC automation
The DVF 5000 5-axis machining centre provides ASG Arrowsmith with full 5-axis simultaneous machining capabilities and, as such, enables the company to machine complex, high-precision parts to completion in a single set up.
The machine acquired by ASG Arrowsmith is equipped with the latest Fanuc I Plus control and features an 18.5kW/12,000rpm direct-drive BT 40 spindle with though-spindle-coolant capability, 40m/min rapids, a 500mm x 450mm trunnion supported table with a 400kg maximum load, tool and workpiece probes, integrated thermal compensation systems (spindle and structure) and a 120-position ATC.
To improve productivity and process efficiencies the machine has been integrated with a compact 8-station automatic workpiece pallet changer (AWC): each pallet is 350mm x 350mm in size and has a 250kg maximum load.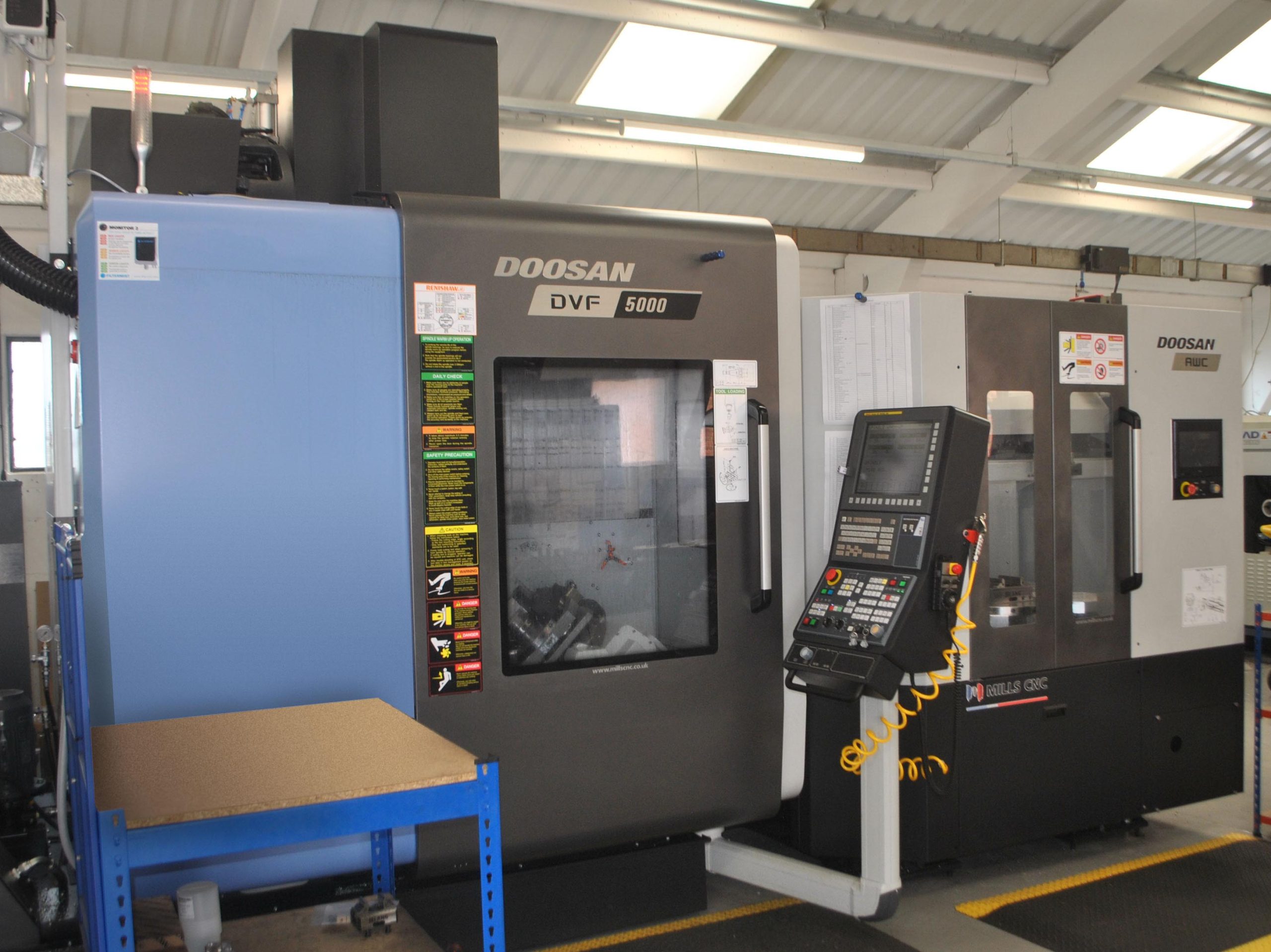 Investing in automated CNC systems
ASG Arrowsmith regularly invests in advanced machine tools and automation systems from Mills CNC.
In 2018 the company invested in four Lynx 2100 lathes and a DNM 4500 vertical machining centre, and in 2019 invested in its first M0617 cobot, which was integrated with the DNM 4500 machine to create a compact and flexible automated manufacturing cell.
"We are key players in the global aerospace supply chain and, as such, are competing every day with the best manufacturing companies in the world.
"The investments we make are all geared towards supplying our customers with high-quality, competitively-priced machined parts – delivered on time and in budget.
"The relationship we have with Mills CNC is strong and is based on mutual trust. We are advocates of the advanced technologies they supply and the applications and technical support they provide."
Jason Aldridge
The company's positive experience from investing in its first cobot and the productivity and process efficiency benefits gained from embracing lights-out, unattended operations provided the business case and rationale for its latest automation investment.
The investment also demonstrates, unequivocally, that ASG Arrowsmith has bounced back from the impact and effects of the pandemic which, owing to the company's aerospace focus, did hit it harder than most.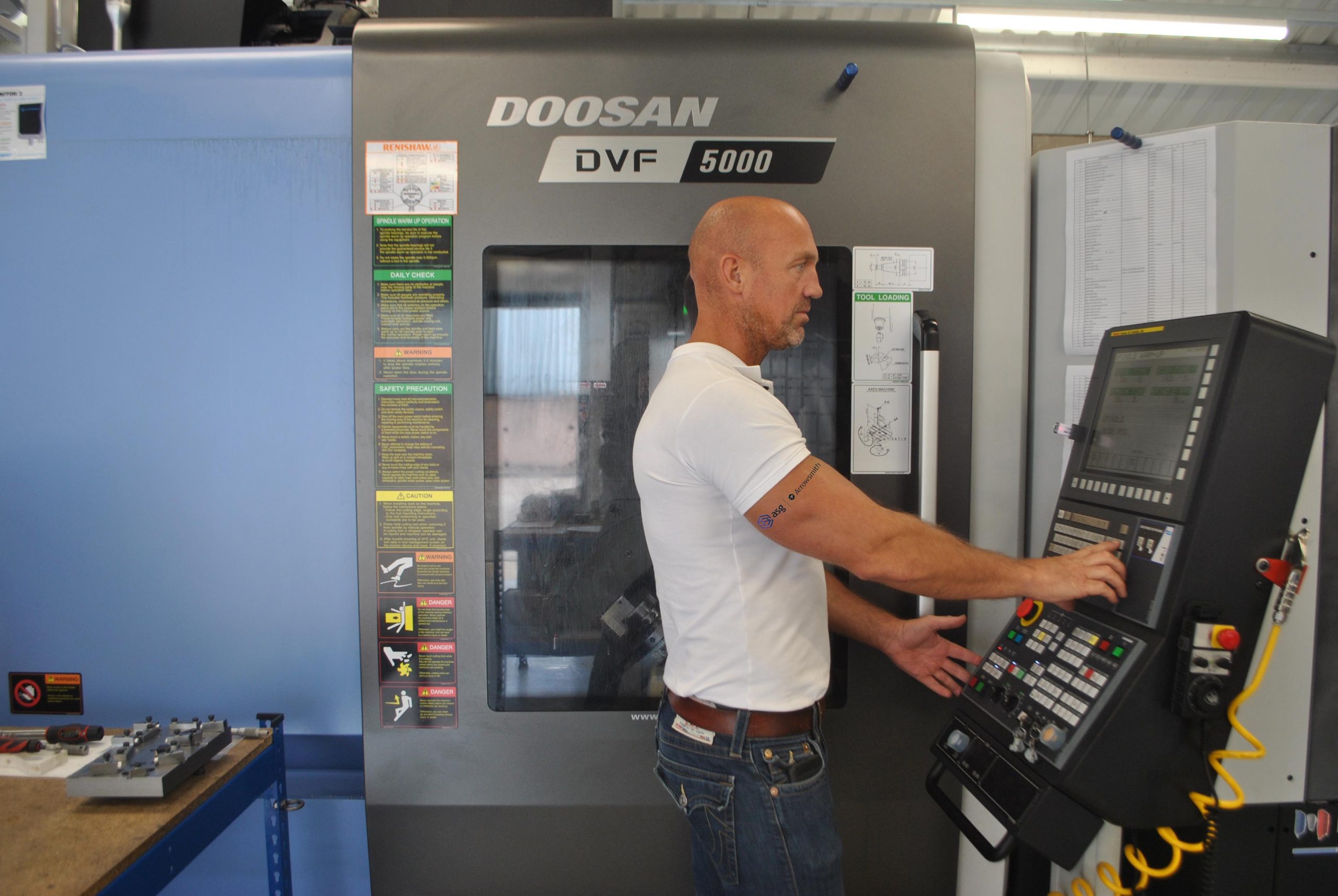 Winning new business through automated manufacturing
ASG Arrowsmith's position and reputation in the global aerospace sector, and its strategic supplier status with Rolls-Royce provided the company, back in 2021, with the opportunity to tender for the Pearl 700 engine components' machining contract.
The company's knowledge and experience of successfully tendering for 'similar' projects in the past, combined with strategic input from Mills' sales and applications engineers were more than instrumental in determining, in advance, the technologies and processes required to compile a winning tender submission.
"From discussing the project requirements with Mills, we were able to identify the scope and scale of the new technology investment package.
"Issues that included part profiles (including size, weight, features, accuracies and finishes etc.), production volumes, customer deadlines, cost-per-part considerations and floorspace limitations etc., were all factored in and contributed to the selection of the DVF 5000, our first simultaneous 5-axis machining centre, and the compact 8-station pallet changer."
Jason Aldridge
The future of CNC automation
ASG Arrowsmith's flexible automated manufacturing cell is currently operating in pre-production mode with machining processes for the engine parts being standardised and optimised to ensure quality, consistency and repeatability.
Once the processes have been proved-out and PPAP has been achieved, production will start in earnest.
The cell may well be the company's latest investment in automation but, according to Jason Aldridge, "it won't be last."
The company is actively exploring the acquisition of more cobots to improve productivity levels and further increase its competitiveness.