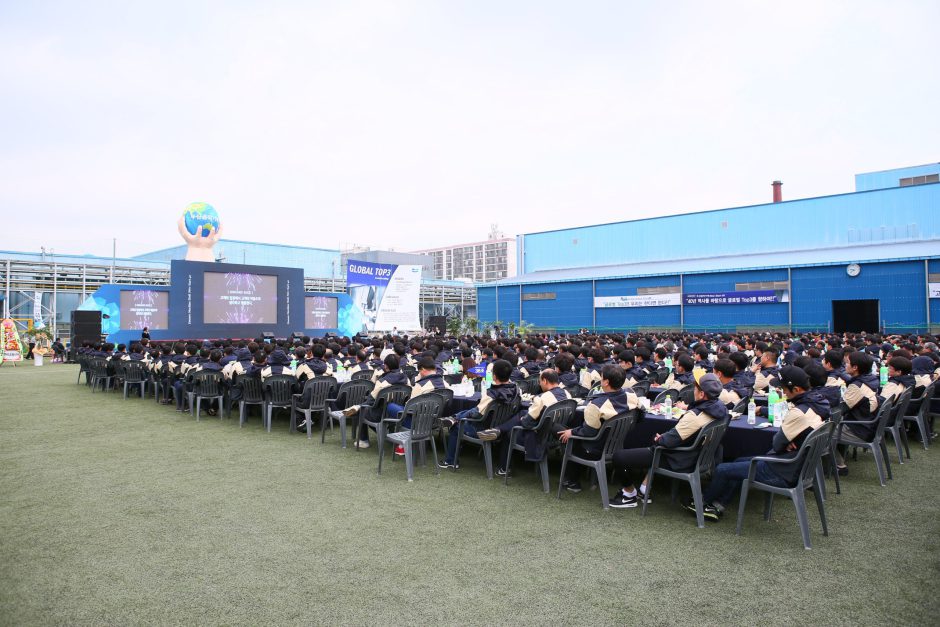 New, independent and global machine tool powerhouse – Doosan Machine Tools Co., Ltd – is officially launched.
On May 2, 2016, the newly created Doosan Machine Tools Co., Ltd was officially launched following the recent acquisition of Doosan Infracore Machine Tools BG, by Korean-based, MBK Partners.
At a special ceremony held on May 2nd at its Changwon factory, South Korea – senior management representatives from the new entity presented the company's ambitions and plans for the next 40 years to an audience that included more than 1,100 employees (from home and abroad), as well as a number of additional key stakeholders.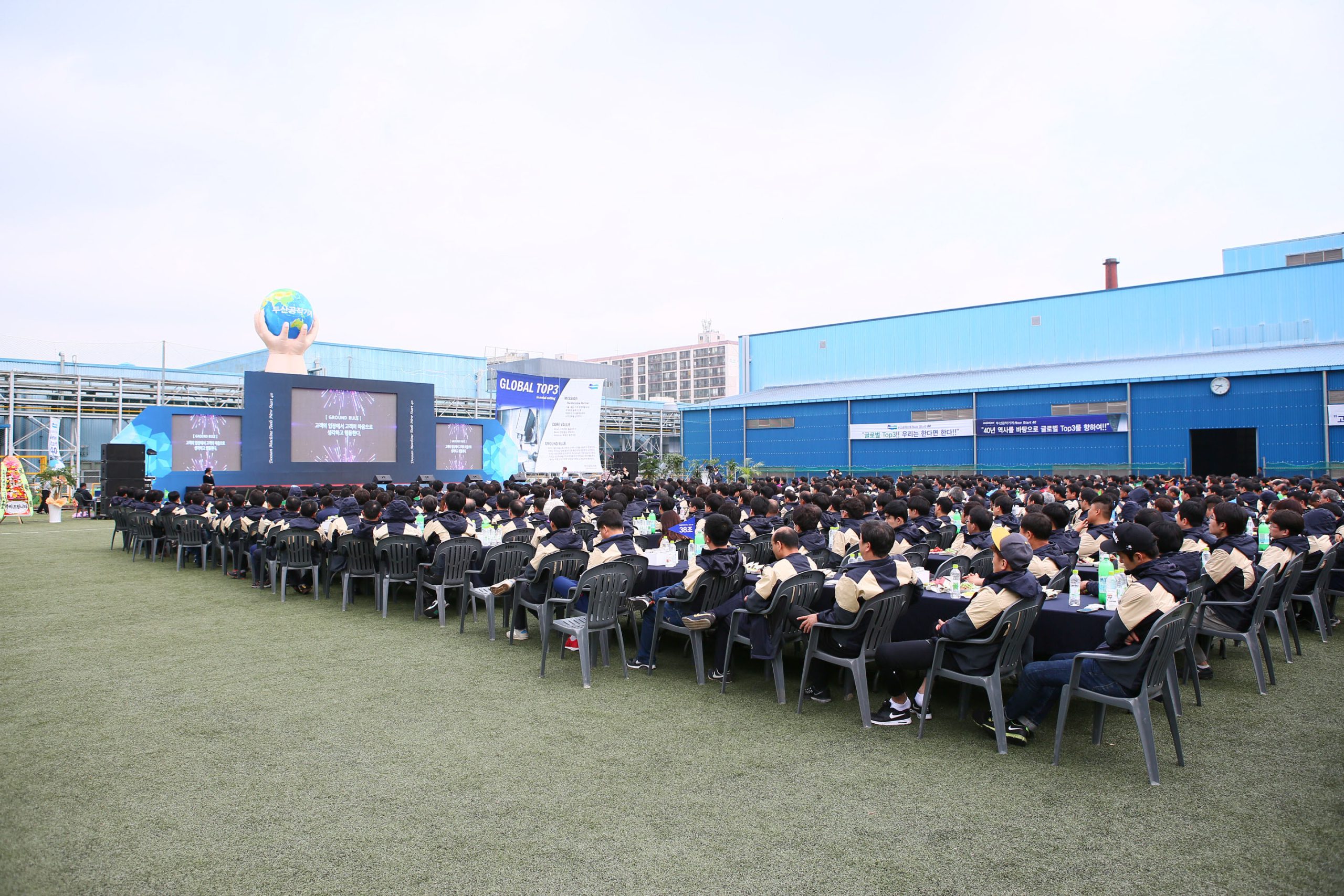 The 40 year business plan titled 'NEW START 40' focuses on the company continuing to aggressively grow its share of the global machine tool market, with the aim of becoming one of the top three suppliers in the medium term. Key elements of the business plan that will help the company realise its ambitions are:
a commitment to innovation and technology leadership;
responsive and well-resourced customer service;
a strengthening of relationships with its global network of dealers.
The 40 year time-line has resonance and significance as the first incarnation of Doosan Machine Tools, then as part of Daewoo Heavy Industries & Machinery, was first launched in 1976…forty years ago.
After presenting 'New Start 40', CEO Kim Jae-seop said:
"I would like to thank all employees of Doosan Machine Tools for their dedication. We have just taken our first step towards becoming one of the world's principal top three machine tool suppliers. This is a historic milestone in our corporate history."
Doosan Machine Tools (then called Daewoo Machinery) was originally launched as part of Daewoo Heavy Industries & Machinery on July 1, 1976. The business unit was subsequently acquired by Doosan Group where it operated as part of Doosan Infracore until May 2nd 2016.
Currently Doosan Machine Tools Co., Ltd operates three manufacturing facilities, four subsidiaries, and 18 Technical Centres, and has global network comprising 122 dealers.
Mills CNC
One of these dealers is Leamington-based Mills CNC…not only the exclusive distributor of Doosan machine tools in the UK and Ireland – a position incidentally it has occupied for over 25 years – but also a long-established and valued Technical Partner of first, Daewoo Machinery and, subsequently, Doosan Infracore and, now, Doosan Machine Tools Co., Ltd.
Commenting on the official announcement made by Doosan Machine Tools Co., Ltd, Mills CNC's managing director, Kevin Gilbert said:
"It is perhaps a cliche to say that it's business as usual. But that is very much the case.

"I am delighted that Doosan Machine Tools' ambitions (as stated in NEW START 40) are so closely aligned to our own corporate plans – especially the commitments made to innovation and to delivering 'best-in-class' after-sales service and customer support.

"I am also impressed that Doosan Machine Tools has presented a 40 year plan. Few companies would have the confidence or inclination to commit to such a progressive and ambitious programme.

"The bottom-line for UK and Irish customers is to expect first-class machine tools backed by world-class after-sales services…which is why it's definitely a case of 'business as usual'.