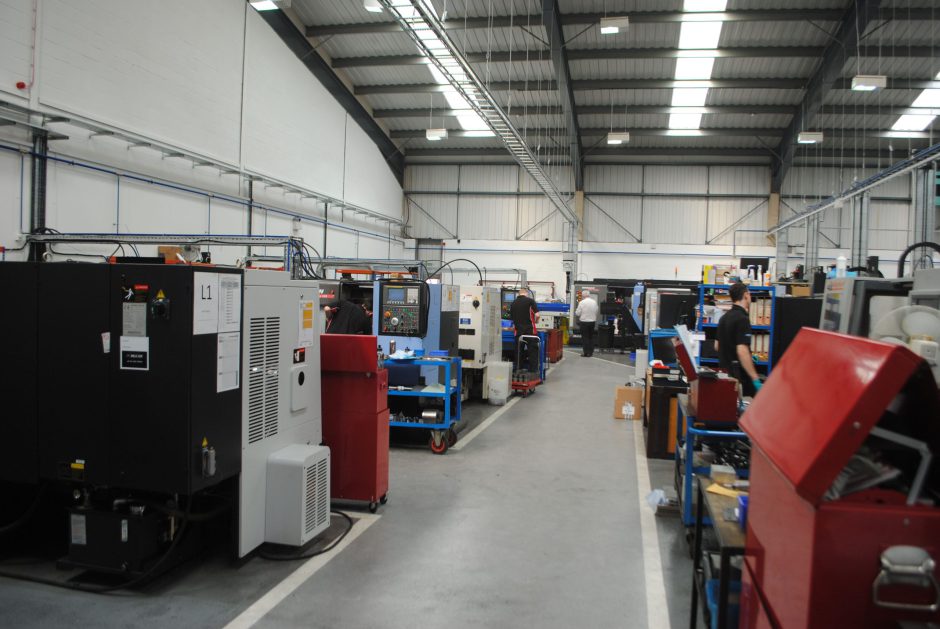 Doosan TT1800SY twin-spindle, twin-turret turning centre helps leading precision subcontractor reduce motorsport part cycle time by more than 50%.
Mills CNC, the exclusive distributor of Doosan machine tools in the UK and Ireland, has reported a marked increase this year in sales of, and enquiries for its advanced multi-functional, multi-tasking machine tools.
A good case in point is leading precision subcontract specialist, SRD Engineering Ltd, a family-owned company based in Bicester that has recently invested in a new Doosan TT1800SY twin-turret, twin-spindle turning centre.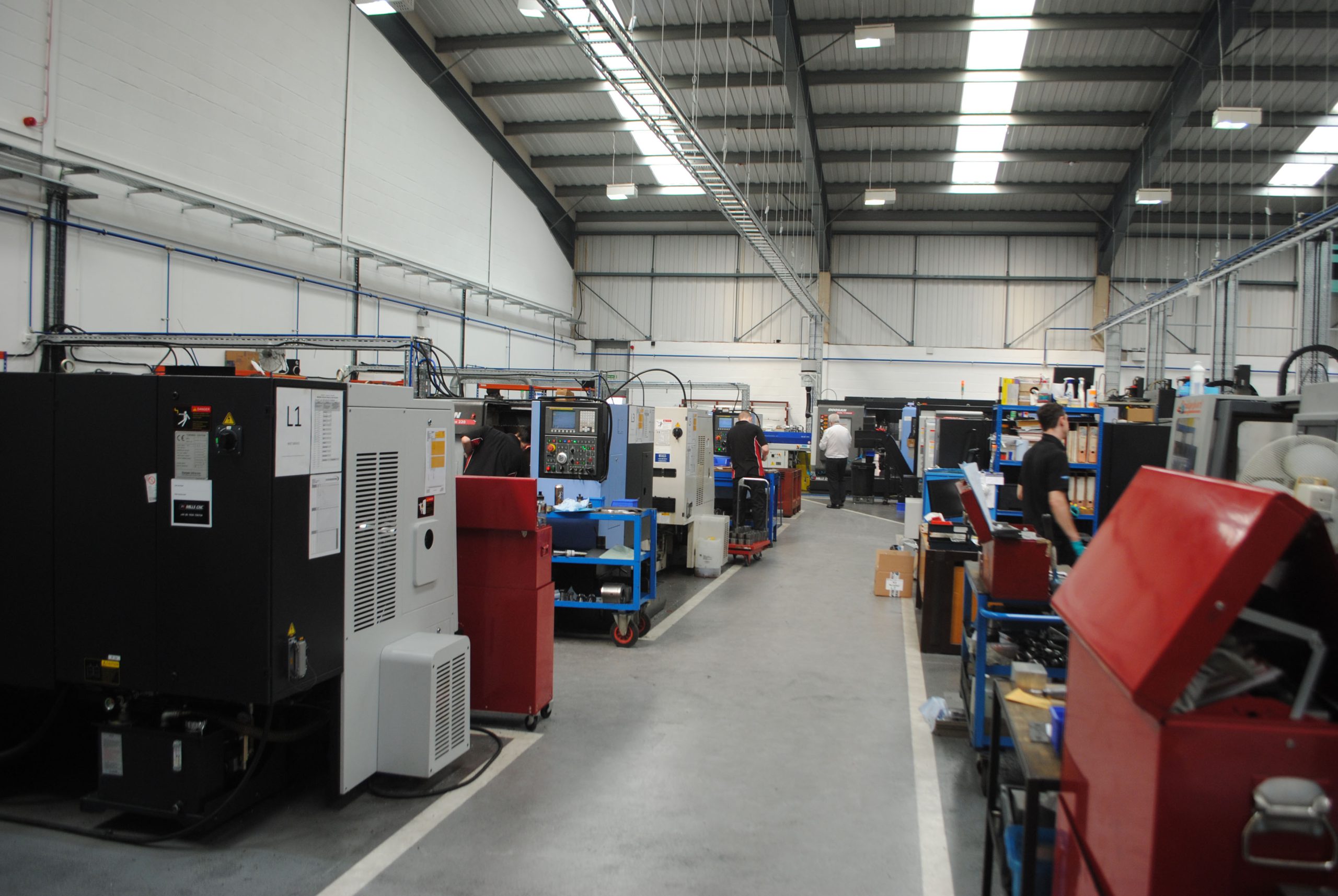 The machine was installed at SRD Engineering's facility in March 2015 and already is helping the company achieve impressive productivity results – a good example of this being a motorsport part which, prior to the arrival of the TT1800SY, was being machined on one of SRD's single turret CNC lathes in two operations with a combined cycle time of 55 minutes.
The part is now being machined simultaneously on the TT1800SY using Delcam software in just 25 minutes – a time saving of 30 minutes per part!
SRD Engineering is no stranger to advanced machine tool technologies.
The company, first established in 1989 and now employing over 40 people, machines and supplies a range of high-precision performance-critical components, typically in small-to-medium batches, to a growing number of customers in the motorsport (including F1), electronics and aerospace sectors, to name but a few.
To ensure that it meets the increasingly stringent quality, delivery and cost-down demands of its customers and to maintain its competitive edge, SRD  makes regular, strategic and prudent investments in the latest machine tools as part of its company-wide continuous improvement programme.
In June 2014 this continuous improvement programme resulted in SRD investing in six new multi-tasking Doosan Lynx lathes (which included models equipped with driven tools and Y-axis capabilities) and prior to that, in a Doosan Puma 2600SY (sub-spindle, Y-axis) lathe, and a number of Doosan DNM vertical machining centres with 4th-axis units.
Says Mark Bonham, Director at SRD:
"Productivity and manufacturing flexibility are always critical concerns – and that's why we invest in multi-axis machines that enable us to produce high-precision parts in fewer set-ups and in reduced cycle times."
The company's investment strategy is definitely paying off.
Following a slowdown in activity during 2008/09, SRD has bounced back strongly over the last five years recording best-ever sales results in consecutive years ever since.
Remembers Mark Bonham:
"The economic slowdown provided us with a wake-up call and, looking back now, was a real watershed for the company. We made a number of strategic decisions during this period that stood us in good stead moving forwards."
The first of these was to develop 'partnership' as opposed to 'supplier' relationships with customers… secondly, to focus on higher-value rather than higher-volume machining contracts…and thirdly, to not become over-reliant on one or two customers, or one or two sectors.
Explains Mark Bonham:
"It was (and is) an ambitious plan…it certainly didn't happen overnight, and required a multi-pronged approach."
In order to achieve its objectives SRD embarked on a root and branch improvement programme that included:
Upgrading its machining capacity and capabilities and acquiring the latest advanced machine tools, ancilliary equipment (e.g. CMM), and CAD/CAM software;
Improving its manufacturing processes and systems by investing in sophisticated MRP (Manufacturing Resource Planning) software to integrate production control, work scheduling, quality management etc.;
Implementing cell-based manufacturing to improve production effectiveness and efficiency;
Relocating the company to more modern, and certainly more spacious premises in 2014.
The Doosan TT1800SY
The investment in the new TT1800SY is part and parcel of SRD's ongoing improvement programme.
The 8-axis TT1800SY turning centre is compact (a key-selling point when space is at a premium) and combines Y-axis (+/- 50mm) functionality, twin spindles (22kW/5000rpm) and an upper and lower turret (12/24 position with 5.5kW/ 5000rpm driven tool capability) – to ensure high productivity and increased flexibility.
The machine was supplied to SRD with a bar-feeder and a high-efficiency swarf conveyor to ensure high productivity and trouble-free unattended operations and is the nineteenth Doosan machine SRD has acquired over the years.
Concludes Mark Bonham:
"Doosan machines (like the TT1800SY) are proven performers. They are reliable and represent good value.

"By investing in high-performance machine tools we are now much more competitive than before and, have been able to secure a growing number of high-value machining contracts from new customers as well as 'winning-back' jobs that were previously lost."