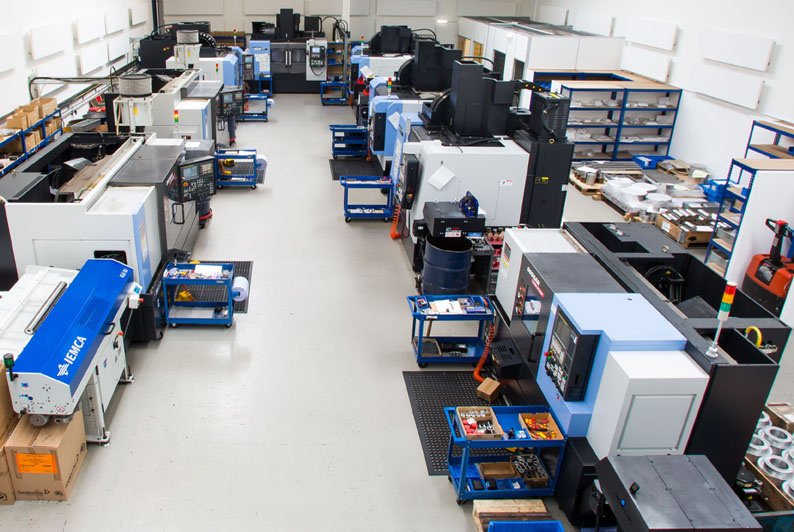 Nobody goes into business expecting it's going to be all plain sailing.
As rewarding as becoming your own boss can be, starting a business from scratch comes with many risks and challenges. What determines the success or failure of a startup is the way these risks are managed.
Some of the biggest challenges can occur in the infancy stages of a business.
After taking the initial plunge – itself a brave move for many (and definitely not for the fainthearted) – a myriad of other issues need to be addressed and managed – often simultaneously.
Many of these issues, if not handled successfully, will stop a business in its tracks: (it's worthwhile remembering that 90% of business startups fail in the first 12 months).
Conversely, if the issues are tackled head on and are managed strategically, the odds on a business surviving, and growing, increase exponentially. 
This article focuses on Didcot-based, Endeavor Engineering Ltd., – a precision engineering subcontract specialist that, through sound management practices and a commitment to continuous improvement, has navigated its way (and continues to do so) through the difficulties and obstacles that beset many companies.
Endeavor Engineering, created by directors Andy Strong and Martin Bell in 2012, had a vision when they formed the company.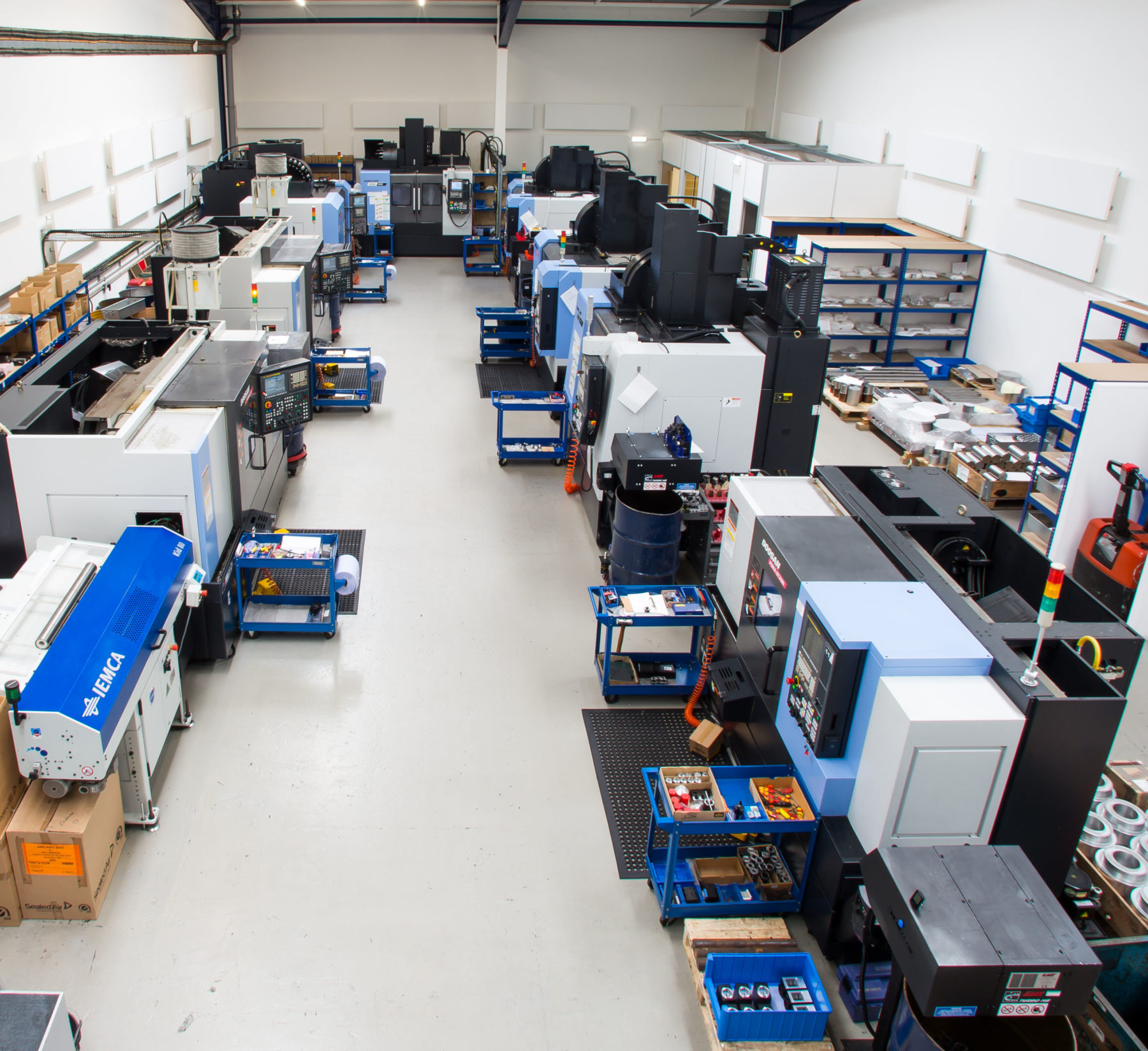 The vision, as relevant today as it was back then, was straightforward and unequivocal, and focused on the company directing and using all its resources 'to machine high-precision, competitively-priced components and to deliver them on time…every time to customers.' The aim being to provide customers with high-quality, best-in-class manufacturing solutions accessed from a single and reliable source.
This vision combined with a commitment to…
constantly and systematically review and evaluate the market in order to identify business opportunities;
invest in new, advanced machine tool and manufacturing technologies;
create technical leadership and differentiation through acquiring general and domain-specific business knowledge;
 adopt a flexible approach and be willing to adjust (but not constantly adjust) to changing market dynamics.
…have stood the company in good stead over the last eight years.
i) Researching the market – start as you mean to go on.
Endeavor Engineering is located in Didcot, Oxfordshire.
The area has a thriving manufacturing base supporting and supplying the UK motorsport sector and a number of scientific research organisations and facilities.
Says Andy Strong:
"We knew the area well and our research revealed that there was a definite need for high-precision subcontract machining services from companies (potential customers) operating in the area. As long as we had the right technologies and business processes and systems in place, we were confident that we could secure high-value work from them."
In the first few years Endeavor was successful in securing significant work from a range of companies including F1 and motorsport teams.
Comments Andy Strong:
"Supplying the motorsport sector is demanding.

"Quality and lead-time fulfilment are of paramount importance. High-accuracy components are machined and supplied in small batches – sometimes prototypes and one-offs – and fast turnarounds are the norm.

"If your manufacturing methods and processes are not geared up for this kind of manufacturing – you won't last long."
Today, Endeavor still works closely with a number of F1 teams but is not over reliant on the sector.
Continues Andy Strong:
"We have made a conscious decision to have a balanced portfolio of clients from a number of different sectors. This approach makes our business less vulnerable if a downturn occurs in one of the sectors we serve."
Although the company has less dependancy on the motorsport sector today than in the past, the in-house methods and production procedures developed, and the lessons learned from operating within the industry, have been invaluable. They have been transferable too.
Explains Andy Strong:
"We have diversified our customer base and now machine complex, high-precision parts for customers in the semi-conductor, oil and gas, aerospace and scientific instrumentation sectors.

"These customers, similar to the those in the motorsport sector, demand high accuracies and repeatability's i.e. close geometric tolerances on parts and machined features, as well as an ability to machine super-fine, mirror-like surface finishes.

"Our impressive track record in the motorsport sector has been instrumental in our ability to win machining contracts from customers in these sectors."
ii) Investing in new advanced machine tool technologies
From the outset Endeavor has invested in new, advanced Doosan Machine Tools from Mills CNC.
The company now has eight Doosan machines at its disposal – 3 x Puma Lathes and 5 x DNM Series Vertical Machining Centres.
Says Martin Bell:
"There is a temptation for start-up businesses to invest in used (as opposed to new) machine tools. However, the performance of used machines can be inconsistent and unpredictable.

"As a consequence, when we formed the company, we made the strategic decision to invest in new machine tools technologies – and have done so ever since."
Endeavour selected Doosan machine tools (supplied by Mills CNC) as a result of first undertaking an extensive search into the market…investigating not only the type and range of machine tools on offer – but also the credentials and reputation of the different machine tool suppliers.
Continues Martin Bell:
"We did our homework. We spoke to customers. And we attended Trade Shows.

"From our research we found that Doosan machine tools were popular. They had a good reputation in the market and were renowned for their quality, performance, reliability and value.

"We also found that Mills CNC was similarly highly-regarded not only for the machine tools they sold but also for the after-sales services and support they provided.

"When we first approached them (Mills) to discuss our machining requirements, they understood what we were trying to achieve and were onboard immediately."
Endeavor has eight (Fanuc-controlled) Doosan machines in operation at its facility. They include multi-tasking lathes with driven tools and C- and Y-axes capabilities, and machining centres with advanced spindle technologies that deliver fast, high-accuracy volumetric removal rates and super-fine finishes.
The Doosans are being used to machine a range of components made from a diversity of materials – i.e. steel, stainless steel, Duplex, titanium, aluminium, plastics, composites etc., to exacting accuracies and finishes.
Says Martin Bell:
"We have a good relationship with Mills CNC based on mutual integrity and trust. In addition to us investing in Doosan machine tools we also use Mills's independently-operated machine tool finance arm (to help fund our investments) and its CNC Training Academy (to help train our programmers and operators)."
iii) Creating technical leadership and differentiation
Endeavor has built its business and reputation on delivering technical excellence and unrivalled customer service.
Everything from the company's recruitment through to its ongoing investment in plant and equipment, and systems and processes, is monitored and evaluated. If, and where, any weaknesses are identified – the company acts quickly and decisively to rectify them.
Says Andy Strong:
"Continuous improvement is a journey – not a destination. We are constantly looking to move forward and to be the best we can possibly be."
iv) Flexibility and a willingness to adjust
 A major tenet underpinning Endeavor's continuing growth and success is its flexibility and willingness to change course, where and when required.
The decisions to increase the company's headcount, move into the semi-conductor market and reduce its reliance on the motorsport sector are all cases in point.
Remembers Martin Bell:
"There was a watershed moment when we took control of the business and its future direction.

"We decided that running from pillar to post, working all the hours that God sent, was not sustainable in the long term.

"We made the decision to run the business rather than let the business run us. That decision has paid dividends."
Endeavor has a rolling Five Year Plan that is flexible, and that is reviewed and updated regularly to ensure its relevancy.
As part of the Plan, the company is hoping to increase its current 4,500 sq. ft. floorspace by acquiring premises adjacent to its existing facility, in the near future.
The new space will be used to improve workflow and enable the company to invest in new technology to boost its manufacturing capabilities still further.
Concludes Andy Strong:
 "We are always striving to improve. Such are the globally competitive markets where we operate that 'if you're not moving forwards it's likely that you're going backwards. We are a company that's definitely on the front foot."!