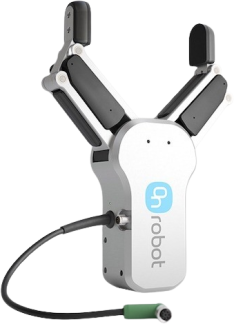 RG6 Collaborative Gripper
The RG6 gripper has a stroke of 160mm, giving you flexibility for a variety of different-sized parts. It's easy to install and use and can be used in a dual gripper configuration.
The RG6 gripper eliminates the headaches caused by installation kits and works without any external cables, therefore any robot movement can be carried out without worrying about cable placement.
RG6 are true Plug & Produce solutions. The fast installation and simple programming of the grippers reduces your deployment time by 30%.
The standard RG6 comes with safety shields and a single mounting bracket.
Features
No external cables
Adjustable force and stroke
Absolute width read out in MM
Grip indications
Automatic depth compensation
Automatic payload calculation
Automatic tool center point (TCP) calculation
Customizable fingertips
Multi-position mounting bracket
Share this product
or copy link
The Mills CNC Projects' Team, incorporating experienced engineers, will undertake a site survey and create a tailored machine delivery and installation plan that is pre-agreed with customers.
The project team will then manage the whole process and act as a seamless interface between the customer, Mills CNC and any required 3rd party specialist service providers through delivery, installation and commissioning of the machine
Talk to Mills about the RG6 Collaborative Gripper
Whether you're ready to order or want some more details about this product, fill out our enquiry form and we'll get right back to you.
"*" indicates required fields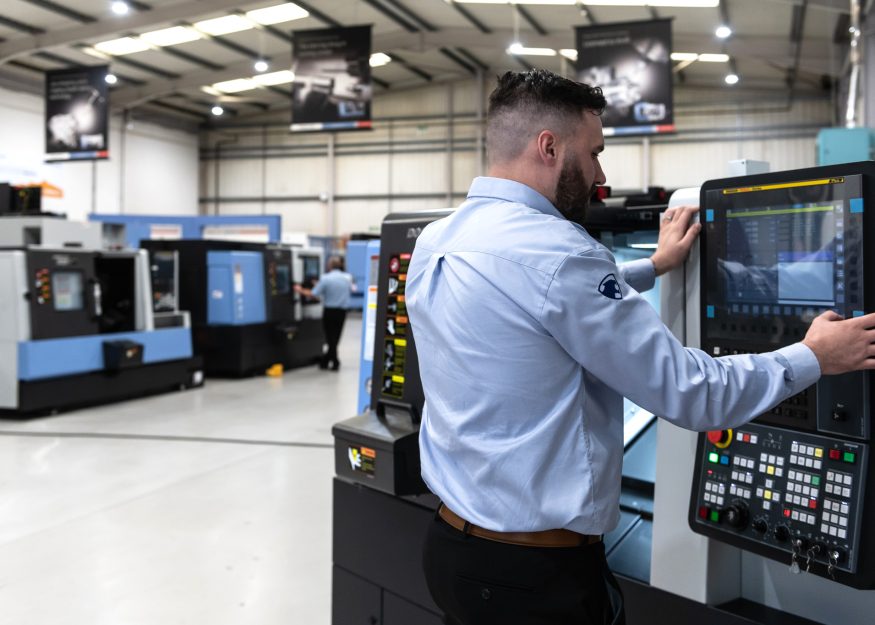 Why choose Mills CNC
Why choose Mills CNC
Mills CNC are much more than just a Doosan distributor, our services and support ensure that you can get exactly what you need from financing options to training for your team.
Alternative Automation Solutions
Mills CNC's expertise in CNC system automation includes the development of automated manufacturing cells and industrial robot solutions.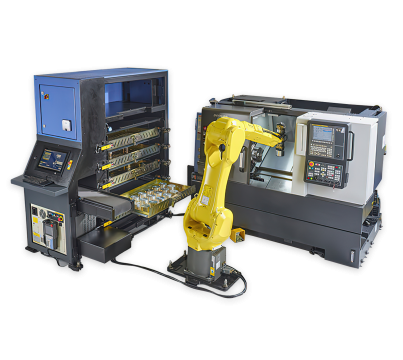 Industrial Robots
An industrial robot is a robot system used for and in manufacturing. Industrial robots are automated, programmable and capable of movement on three or more axes.
Typical applications include machine tending, welding, painting, assembly, disassembly, pick and place operations, packaging and labelling, palletising, product inspection, and testing; all accomplished with high endurance, speed, and precision.
Our industrial robot systems have been branded SYNERGi systems and are delivered as flexible automated manufacturing cells.
More About Industrial Robots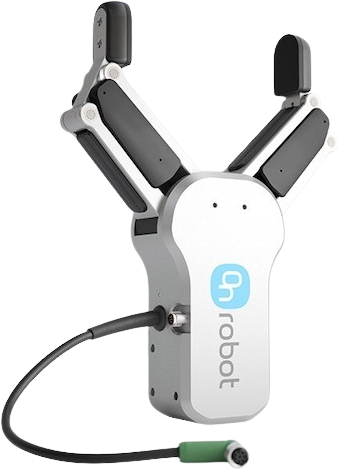 Not sure what you need? Get in touch
If you're not certain what automated solution is the right choice for you, get in touch with the expert team at Mills CNC, and we'll help you understand all your options and opportunities.