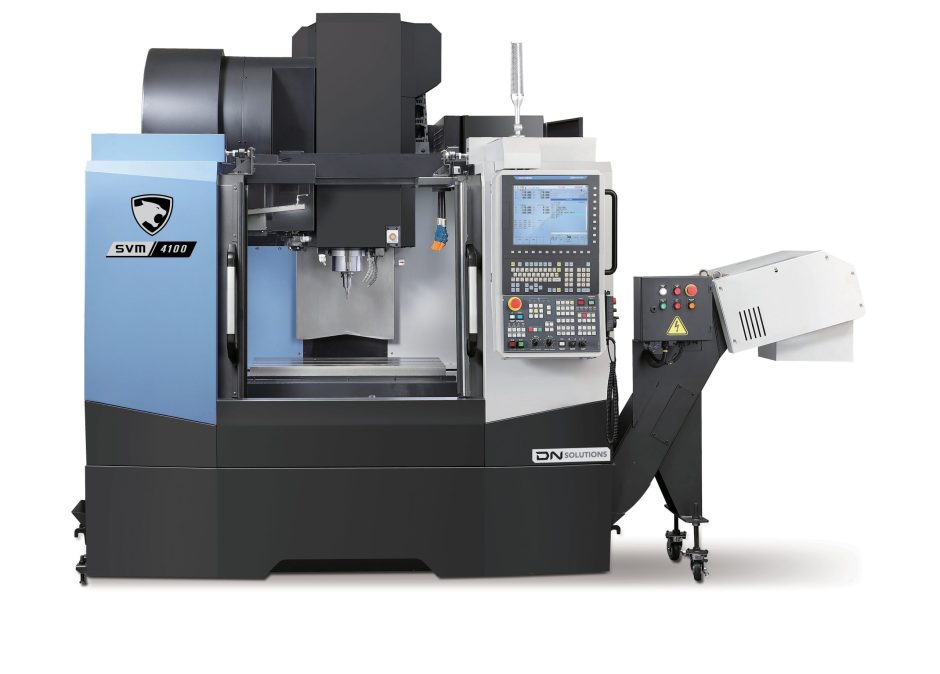 Mills CNC to showcase an advanced high-speed machining centre at Southern Manufacturing 2023.
Mills CNC, the exclusive distributor of DN Solutions' and Zayer machine tools in the UK and Ireland, and a leading automation systems supplier to component manufacturers, has announced that it will be showcasing a recently-introduced DN Solutions' high-speed machining centre on its stand (C160) at the Southern Manufacturing Show in February 2023.
Committed to providing best-in-class machining solutions, designed to improve customers' productivity and process efficiencies, Mills CNC's stand is expected to be popular with manufacturers looking to maintain their competitive edge.
What's being showcased: a closer look
SVM 4100 machining centre
The SVM 4100 is a high-speed vertical machining centre that made its UK debut on Mills' stand at MACH 2022 and is designed to help manufacturers reduce part processing times, especially when machining aluminium alloys and for the light-duty machining of steel components.
With fast acceleration/deceleration rates (0.72/0.6/0.6G on the machine's X-, Y- and Z-axes), impressive tool-to-tool change over times (1.3 seconds) and boasting 36m/min rapids on all three axes, the SVM 4100 gets down to business fast – dramatically reducing non-cutting times and, as a result, part cycle times too.
The machine's speed (and power) is further enhanced by its 18.5kW/12,000rpm/95.5N-m directly-connected BT 40 spindle which also features the Big Plus face and taper dual contact system, and an integrated thermal displacement correction system to ensure (and maintain) high accuracies even during long machining runs.
Featuring a generous sized 920mm x 410mm worktable with a 600kg maximum table load, (said to be the largest machining envelope in its class), a 30-tool position ATC with a fast 1.3 second tool changeover time, a grease lubrication system that eliminates the need for oil skimmers and reduces lubrication costs by up to 60%, and the advanced Fanuc i Plus control with a 15" touchscreen iHMI – the SVM 4100 delivers speed, power, precision and reliability in a compact footprint.
"The Southern Manufacturing Show is an ideal platform for us to demonstrate the productivity potential of our latest high-speed machining centre."

Tony Dale, CEO of Mills CNC