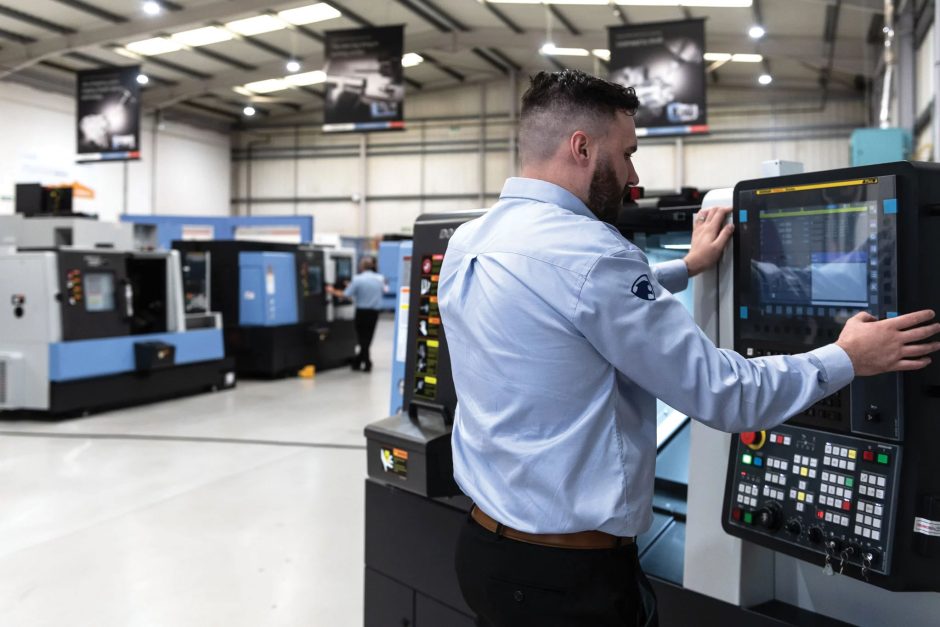 Mills CNC reports strong sales growth in 2022 despite market turbulence.
Mills CNC, the exclusive distributor of DN Solutions' and Zayer machine tools in the UK and Ireland, and a leading supplier of advanced industrial and collaborative robot automation solutions, has reported that 2022, from both a sales performance and market share perspective, has been another great year for the company. 
With only a few days left before the books are closed on the year's trading, it looks increasingly likely that it could be the best in the company's history.
Certainly, from looking at the sales figures, it would be hard to suggest anything else with the number of new DN Solutions' (previously Doosan) machines being sold and installed in the last 12-month period surpassing all previous records – and sales of the company's SYNERGi automated manufacturing cells and Doosan collaborative robots also experiencing similarly steep, upward sales trajectories.
"Another fantastic year.
"We started 2022 strongly on the back of what was already a buoyant last quarter of 2021 – and maintained momentum throughout the year.
"Many component manufacturers, taking advantage of the Government's Super-Deduction Tax Scheme* and using the CBILS (Coronavirus Business Interruption Loan Scheme) to good effect, helped generate significant new business for us at the start, and throughout, 2022."

Tony Dale, CEO of Mills CNC
*The Scheme will end 31st March 2023.
Noticeable, even during the first few months of the new year, was a trend, amongst many manufacturers (large and small) to invest in multi-tasking machines and high-productivity automation solutions: both of which are strong suits for Mills CNC.
"With things returning to near-normal after the pandemic, manufacturers were looking to improve their productivity and process efficiencies and reduce their operational costs.
"As such, for example, we saw sales of our Lynx and Puma multi-tasking lathes with integrated Y-axes, sub-spindles and live tooling, rise noticeably. It was a similar situation with our vertical and horizontal machining centres – many supplied with integrated pallet change systems."
Tony Dale, CEO of Mills CNC
Although Mills experienced significant increases in demand across its entire range, it was the company's DVF 5000 simultaneous 5-axis machining centres, many supplied with integrated Automatic Workpiece Pallet Changers (AWCs), that were the real standout stars of 2022.
"DVF 5000 machining centres, with their 22kW/18,000rpm direct-drive spindles, linear guides, large tool changers and integrated thermal compensation systems have become 5-axis 'staples' for many component manufacturers.
"Many machines delivered in 2022 were supplied with compact workpiece pallet changers (AWCs) enabling customers to increase their productivity levels through lights-out, unattended machining operations."
Tony Dale, CEO of Mills CNC
This 'automation imperative' also resulted in a dramatic increase in orders for Mills' SYNERGI automated manufacturing cells and Doosan cobots – many of which were the centre-pieces in bespoke, turnkey solutions, designed, developed and installed by Mills CNC.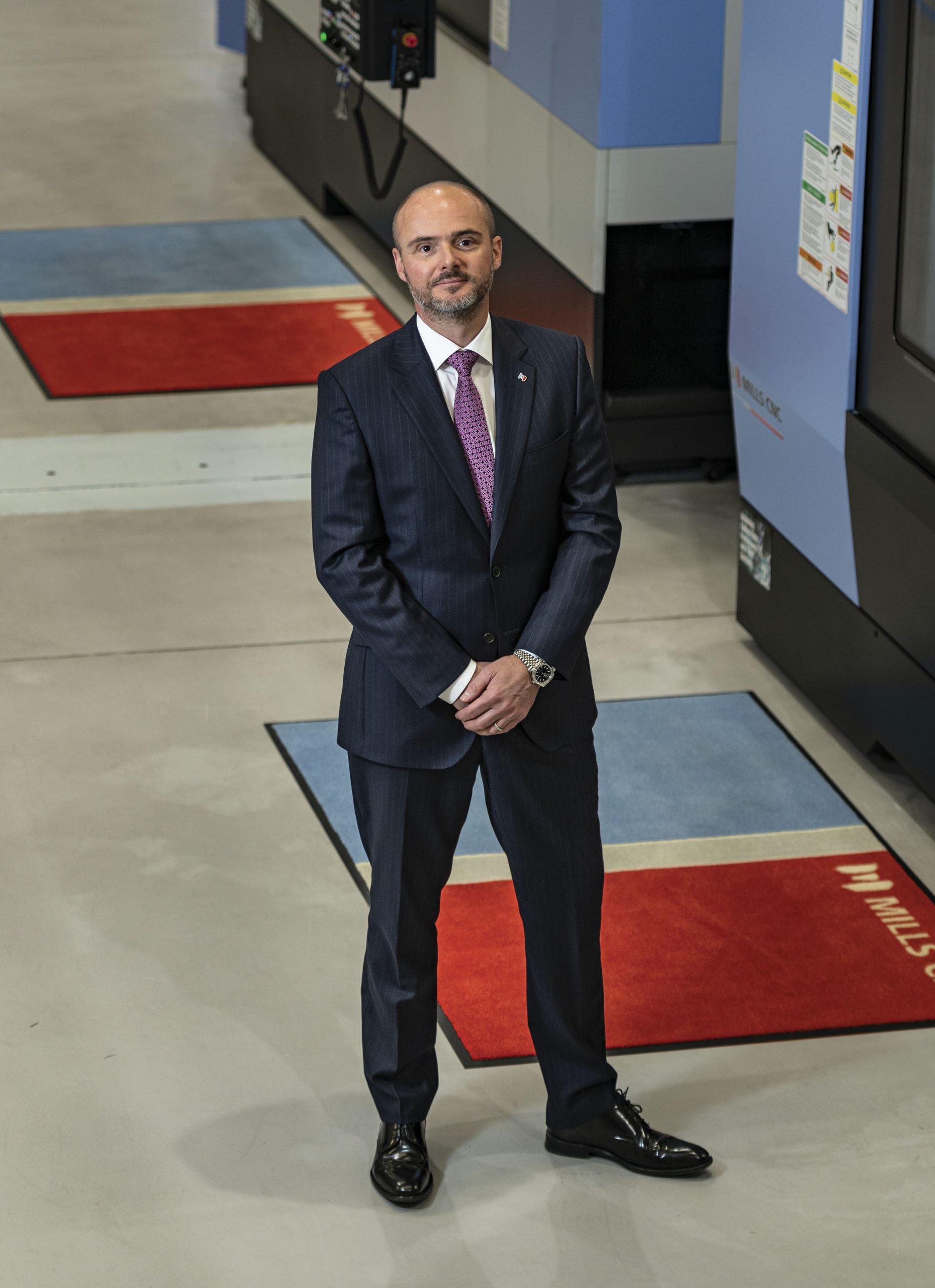 MACH 2022
With events and exhibitions back on the agenda following the hiatus caused by the pandemic, Mills attended the MACH 2022 Show in April with confidence and typical bullishness.
"The MACH Show is a flagship event for us.
"Once again we had the biggest stand at the event and showcased 16 machines in total, comprising a number of recently-introduced models that included two new SMX mill-turn machines and an innovative TT twin-turret/twin-spindle turning centre with dual Y-axis capability."
Tony Dale, CEO of Mills CNC
Mills also used the MACH Show to promote its flexible SYNERGi automated manufacturing cells and, in a specially-designed 'Cobot Zone', its different collaborative robot systems and solutions.
MACH 2022 certainly didn't disappoint.
The event was busy, Mills' stand proved popular with visitors and the company sold 22 machines off the stand. "A pretty good return,", says Tony Dale.
With many sectors and businesses returning to pre-pandemic levels throughout the year (i.e., aerospace, medical, oil and gas etc.), and with many component manufacturers at the centre of the re-shoring and near-shoring renaissance – Mills, with the unrivalled depth and breadth of its product portfolio and the ability to supply many machine tool models (immediately) from stock, was ideally placed to take advantage of the economic upturn.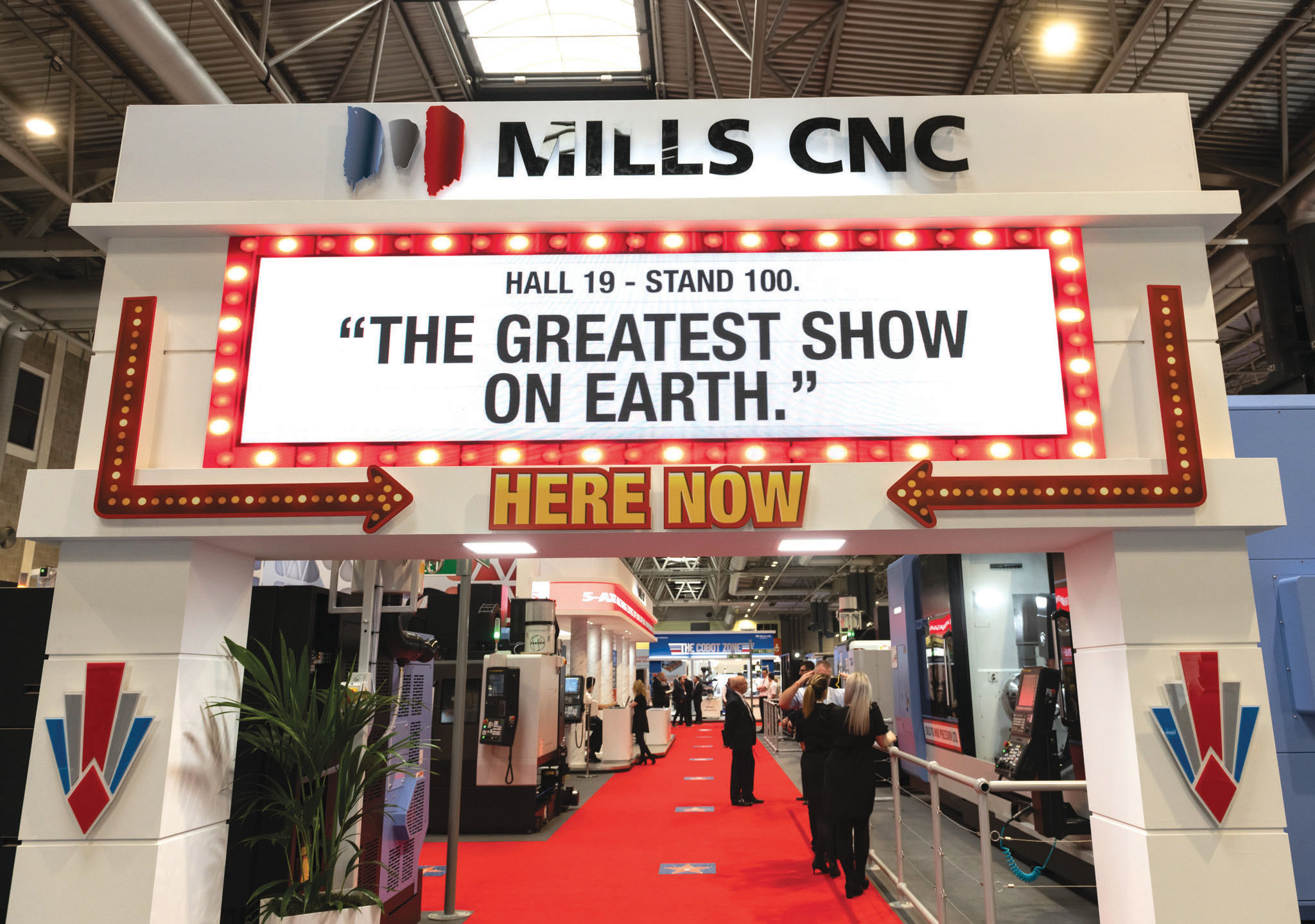 Not all plain sailing
Although business was booming there were some 'blips' that 'put the brakes' on the resurgence.
Largely 'global' and macro-economic in scope and scale (i.e., the impact and effects of COVID-19, and the continued conflict in Ukraine – both of which affected supply chain logistics, world-wide, and the semi-conductor market in particular), these issues were universal and affected every manufacturer – domestic and overseas.
"We did experience some disruption to delivery schedules, but these were, to some extent, offset by our progressive stock policy", says Tony Dale.
Name change
Midway through the year, Doosan Machine Tools was acquired by DTR Automotive resulting in a name change and a global rebranding exercise that culminated in the launch of DN Solutions.
"The rebranding process was quick and seamless, and, from a customers' perspective, little changed. The only tangible difference being the application of new DN Solutions' decals on the machines we sell and support."
Tony Dale, CEO of Mills CNC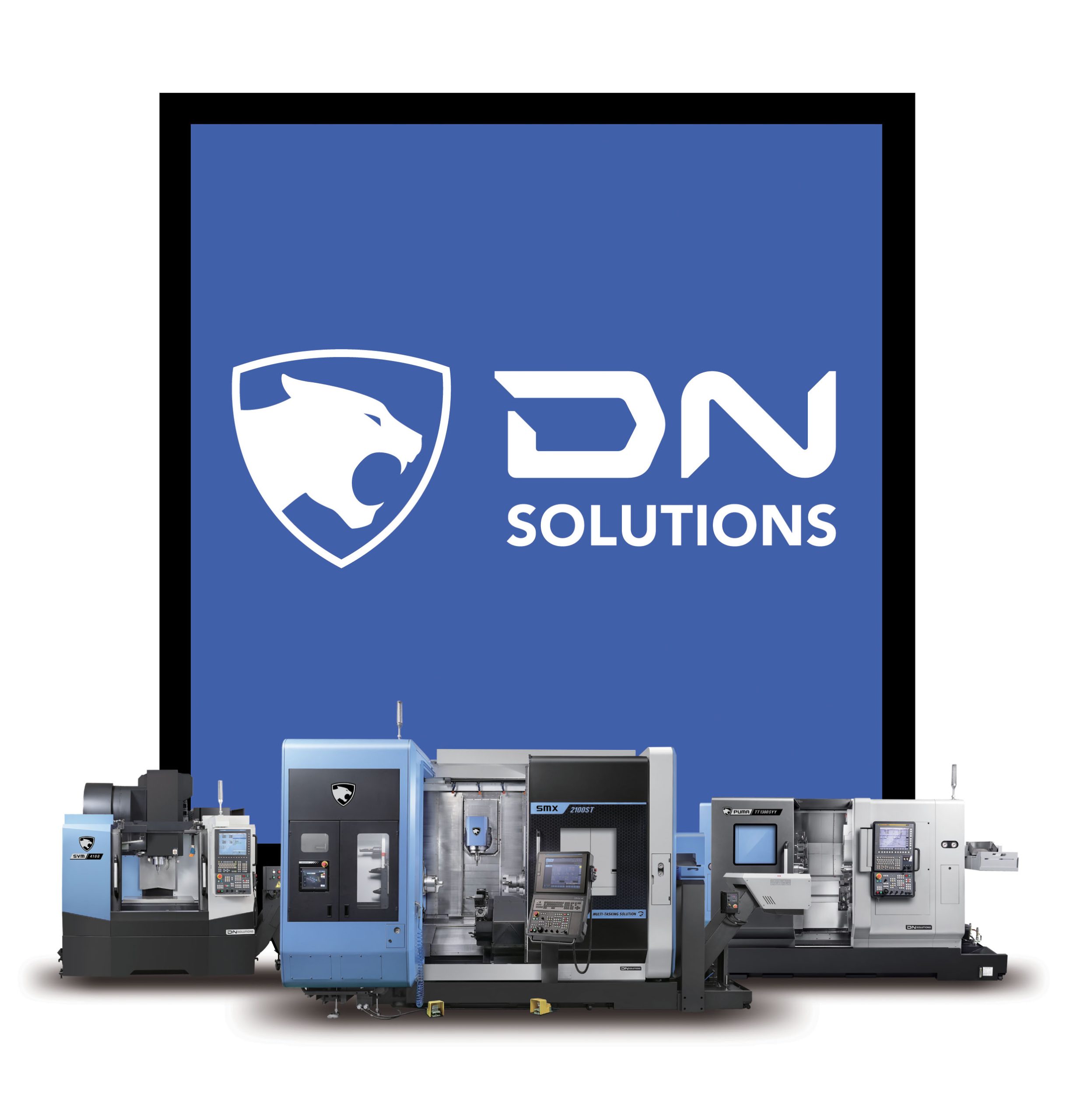 Specific strengths
The year's midpoint provided Mills with ample evidence that 2022 was shaping up to be a record year: and nowhere was this more apparent than with the company's turnkey business.
Always a particular strength and a key differentiator for Mills, the development of its in-house automation business, most notably through its SYNERGi automated manufacturing cells, helped cement Mills' status and position as a leading automation system solutions' provider.
"Our SYNERGI cells proved popular with manufacturers looking to improve their productivity and maintain their competitive edge.
"Throughout 2022 we have designed and installed a number of innovative and highly-customised SYNERGi Premier and SYNERGI Sprint cells for customers operating in the medical, aerospace, rail, fire suppression sectors etc., to name but a few."
Tony Dale, CEO of Mills CNC
Investment and augmentation
Never a company to rest on its laurels, Mills is a company committed to continuous improvement and is always looking to improve the services and solutions it provides to customers.
For example, constant investment in improving its after-sales support services (i.e., strengthening its Technical Help Desk, and increasing the number of Field-based Service Engineers at its disposal etc.), has had a positive impact on sales: Mills' high-quality and proactive after-sales service is often quoted, by customers, as a reason why they continue to invest in DN Solutions' machines.
In December 2022, Mills augmented the services and solutions it provides to customers by finalising a distributor deal with ZAYER – the Spanish-based machine tool manufacturer.
The arrangement will enable customers to acquire large-capacity ZAYER bed, travelling-column and gantry-type milling machines directly from Mills in the future.
"The ZAYER range is something different and exciting for UK and Irish manufacturers, and perfectly complements the DN Solutions' range of machines we sell and support.
"The distributor arrangement means that we can now supply the most appropriate large-capacity machine tool solution to component and mould tool manufacturers whatever the job or application."
Tony Dale, CEO of Mills CNC