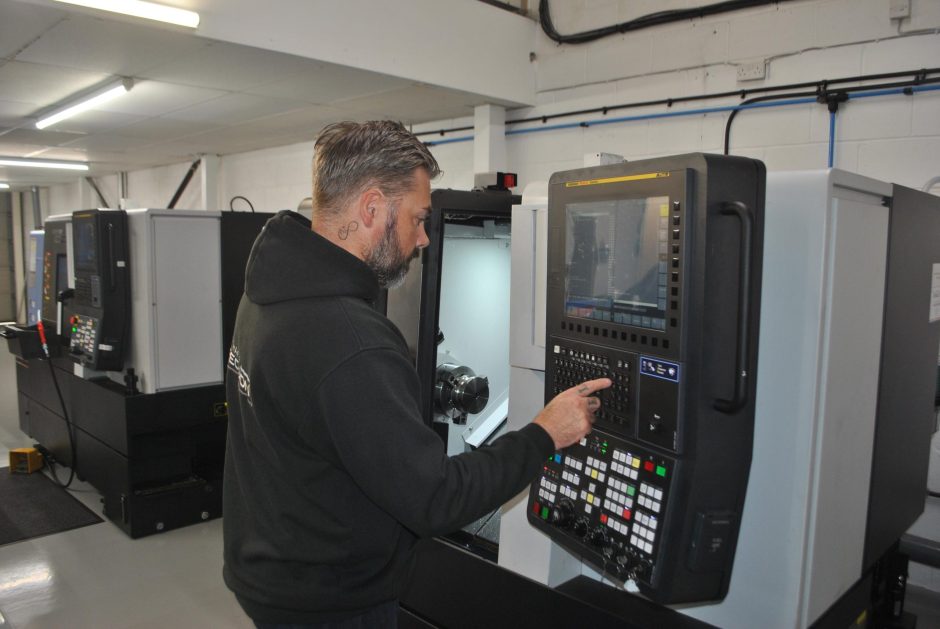 Leading precision subcontract specialist invests in its third Lynx lathe from Mills CNC to increase its advanced machining capacity and capabilities.
Mills CNC, the exclusive distributor of DN Solutions' (formerly Doosan) and Zayer machine tools in the UK and Ireland, has recently supplied Northants Precision Ltd., a precision subcontract specialist and a relatively new business start-up, with its third new, high-performance Lynx lathe.
The latest arrival, a 6" chuck Lynx 2100, was installed at the company's 1,750sq. ft. machine shop facility in Northampton in September 2022 to further improve its, already impressive, machining capacity and capabilities, and help it meet a significant increase in demand for high-precision machined components from its growing customer base – predominantly operating in, and serving, the motorsport sector.
The new Lynx 2100 has taken its place alongside two, previously-acquired Lynx lathes which comprise a Lynx 2100LMB and a Lynx 2100LB, purchased by the company in May and December 2021 respectively: the latter, incidentally, secured via the Government's Coronavirus Business Interruption Loan Scheme (CBILS) which was used to fund the investment.
In addition to these three lathes, Northants Precision also has an older Lynx 220LSY lathe, equipped with sub-spindle, Y-axis and driven tooling capabilities, that owner and director, Daniel Green, already had in his possession when he created the company back in August 2020.
Together, these four Fanuc-controlled lathes, two of which have integrated multi-tasking capabilities, provide Northants Precision with a formidable in-house machining resource, dedicated to the quick-turnaround machining of small, complex and high-precision turned and milled parts.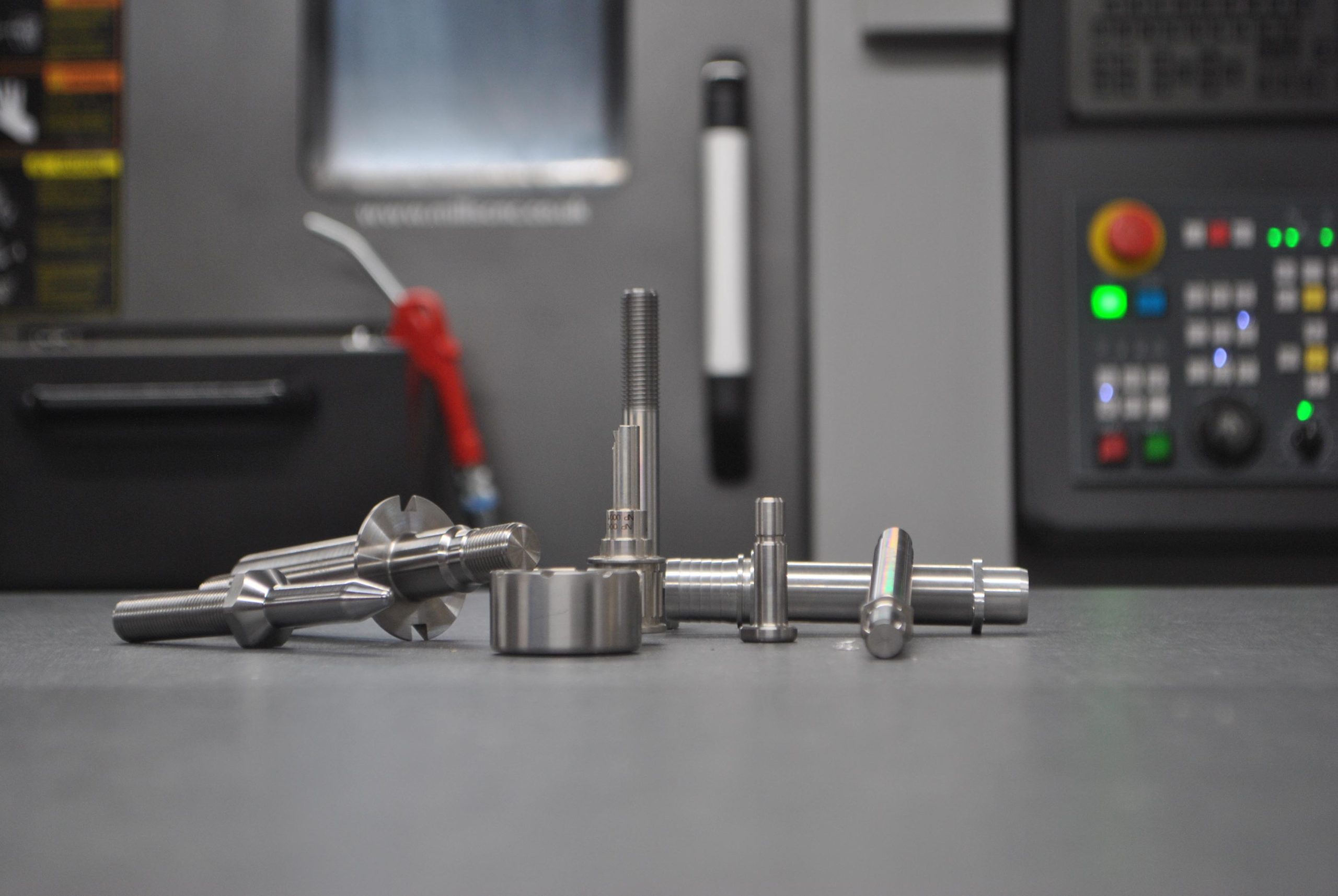 Motorsport parts: Lynx territory
Parts machined on the Lynx lathes are small, typically round and cylindrical in shape, and are held securely in position using 5C collet chucks to ensure high accuracy and the high precision machining of intricate features.
They include components for F1, rally and supercars' chassis', sub-frames, gearboxes, track rod ends, engines etc.
Part volumes vary, from small (one-offs) through to large batches (thousands off), and everything in-between, and are machined to high precision (typically +/- 5 microns on specific features) with super-fine surface finishes.
A majority of parts are made from difficult-to-machine materials that include heat treated stainless steels – predominantly 13-8 PH and MP35N (a nickel-cobalt alloy).
"Lynx lathes are real workhorses and are flexible and reliable.
"With their powerful, high-torque spindles, 12-station turrets and impressive rapid rates etc., they deliver the high part accuracies and repeatability's and fast processing speeds required when working in the motorsport sector.
"Furthermore, Lynx lathes are competitively-priced, and we acquired our machines through Mills CNC's Finance operation enabling us to take advantage of favourable credit and repayment terms.
Since being installed, the new machine, like the other Doosans we have out our disposal, hasn't missed a beat."
Daniel Green, Owner of Northants Precision
Northants Precision is definitely a company whose growth, despite its relative infancy, is on a steep upward trajectory.
It's a remarkable success story that belies its humble beginnings.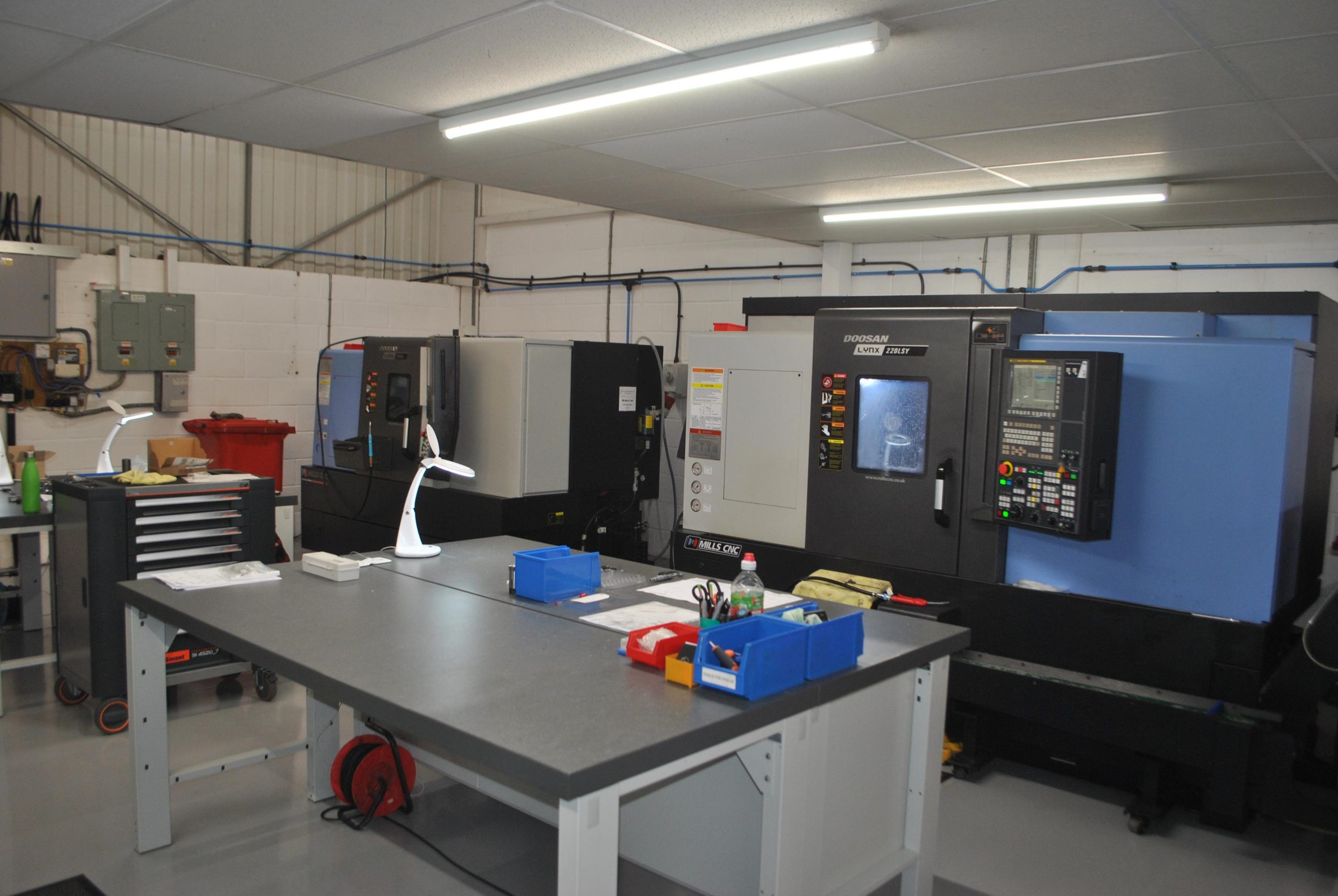 The early days
Back in August 2020, during the height of the pandemic, Northants Precision was established and operated out of shared, rented premises with one lathe (the Lynx 220LSY), a shadow graph, a couple of micrometres…and not much more.
The company had, effectively, one customer on its books and the focus then was on machining a range of high-precision motorsport components as well as specific parts, for this same customer, required for the Government's 'Ventilator Challenge.'
"It was tough at the beginning, but I was committed to growing the company.
"With my knowledge and experience of the motorsport sector and its supply chain imperatives, I was convinced that, by investing further in advanced machining technologies and by developing our in-house manufacturing processes and systems, we would be able to capitalise on post-pandemic business opportunities in a structured and systematic way."
Daniel Green, Owner of Northants Precision
And, so it transpired. Admittedly, with lots of hard work, sleepless nights and a couple of relocations to boot!
Not just machine tools
Surviving and growing in the motorsport sector isn't easy, especially for a new start-up subcontract company.
There are many problems, potential pitfalls and banana skins that need to be avoided and negotiated to ensure success.
Production control
"Motorsport is a demanding sector.
"In addition to supplying 'right first time…every time' high-quality, competitively-priced machined components, and meeting ever-stringent delivery deadlines, it's important to have highly-efficient, effective and reliable software systems in place that help streamline the entire production process (from quotation to invoice), and that make it easy to record and retrieve pertinent business information."
Daniel Green, Owner of Northants Precision
To facilitate this, Northants Precision invested in PSL Datatrack's (modular) production control system early on – a strategic decision, as it turned out, that proved instrumental in helping the company achieve ISO 9001 accreditation in double-quick time.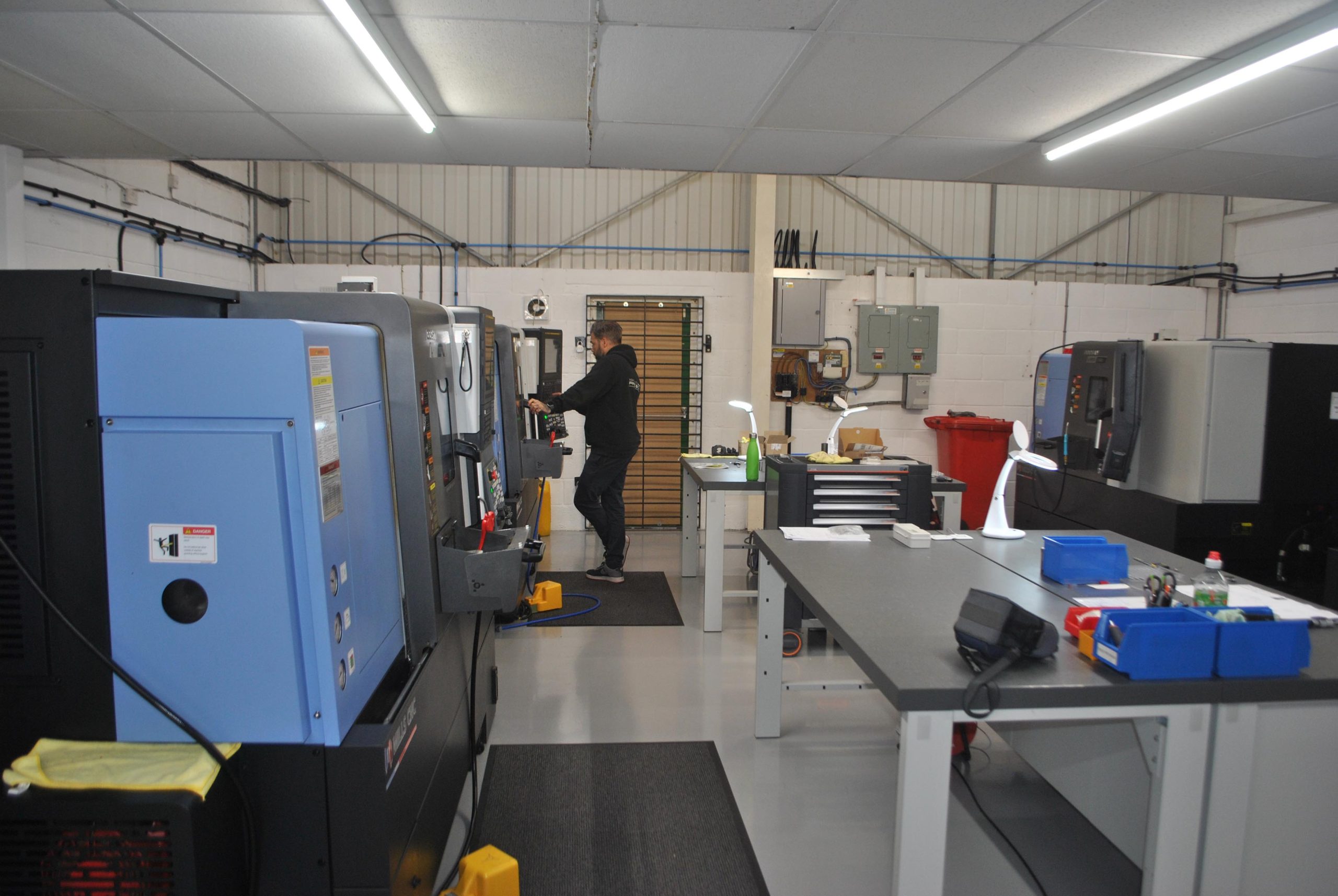 New premises
Northants Precision has relocated twice since being established in 2020.
From its original shared rented premises, the company, after 8 months trading, moved to a larger (approximately 800sq.ft) facility in Northampton: but, with three machines being installed in the machine shop, this proved to be only a temporary solution.
"Although a significant step-up from where we were originally, we were still struggling for space in our second facility.
"With demand for our services growing fast and with the acquisition of a number of new customers, it became clear that we needed to invest in a fourth machine and that, in turn, meant finding, and moving to, larger premises."
Daniel Green, Owner of Northants Precision
The move to its current location was planned and timed to coincide with the arrival of the new Lynx 2100 in September 2022.
The new premises, although providing the company with a much-needed increase in floorspace, did require significant work doing to it to make it functional.
A new floor needed to be laid and painted, new power cabling needed to be installed and the whole facility needed to be revamped and modernised.
To achieve its production deadlines and minimise downtime, Northants Precision worked closely with Mills CNC to ensure that the new Lynx 2100 and the three other lathes located at its existing premises, were delivered and installed at the new facility.
"Mills did a great job delivering and installing the machines. I think we only had a couple of days downtime before the entire move, from start to finish, was completed."
Daniel Green, Owner of Northants Precision
Recruiting new staff
Investing in new machine tools to cope with the increase in demand for its high-quality machining services has resulted in the company increasing its headcount.
"There was just too much to do for one person, so, in January 2022, we recruited an experienced machinist to help take the pressure off me, and to enable our machines to run longer."
Daniel Green, Owner of Northants Precision
The company expects to recruit more staff in the near future.