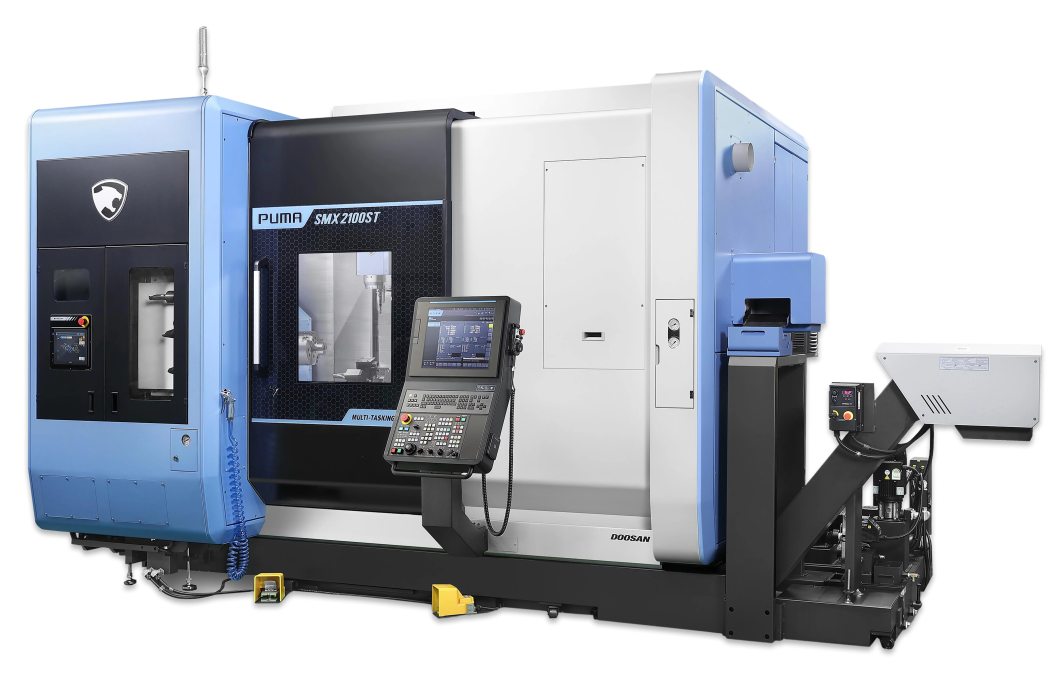 Mill-Turn Machines
CNC mill-turn machines (also called multi-tasking machines) rely on multi-axis machining to offer high-speed manufacturing whilst increasing production accuracy. You no longer need to buy a separate milling machine and turning machine as CNC Turn-mill machines are capable of doing the work of both.
Find Your Perfect Product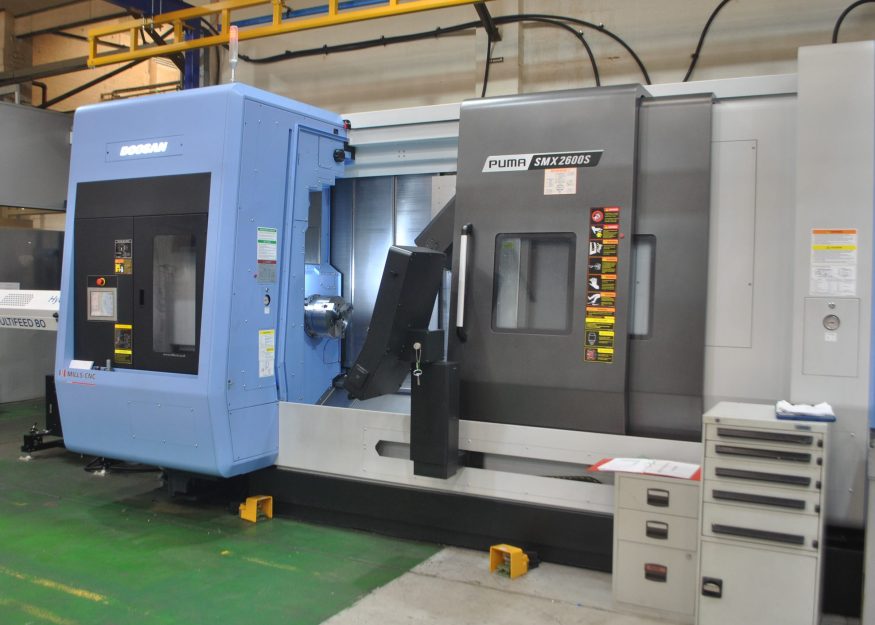 Mill-Turn CNC Machines
Why Choose CNC Mill-Turn Machines?
The system can mill and turn complex parts. This reduces tooling and labour costs because only one machine is needed (you no longer have to move parts between separate milling and turning machines during the production process). By simplifying the process in this way, many benefits follow. 
Benefits of CNC Mill-turn machines include increased efficiency, consistency and accuracy. Since only one machine is required, you eliminate the human error caused by moving parts between machines. 
Further to this, CNC Mill-turn machines can have multiple turret tool posts with indexed tools. These are easy to set up in advance and allow the machine to run uninterrupted. This allows greater efficiency and could enable businesses to increase their capacity. 
Our Products
Select the machine type or series you'd like to explore, or scroll down for a full list of products in this category, and filter by the factors that matter to you.
Machine Series
Y-axis capability up to 230mm (+/-115mm)
B-axis capability: +/-120°
Milling capability: 18.5kW/12,000rpm
View Series
Chuck Size - 300 - 380mm
Max Turning Diameter - 660mm
Max Turning Length - 2,540mm
View Series
All Mill-Turn Machines
Showing 21-38 of 38 products
Showing 21-38 of 39 products
Related Case Studies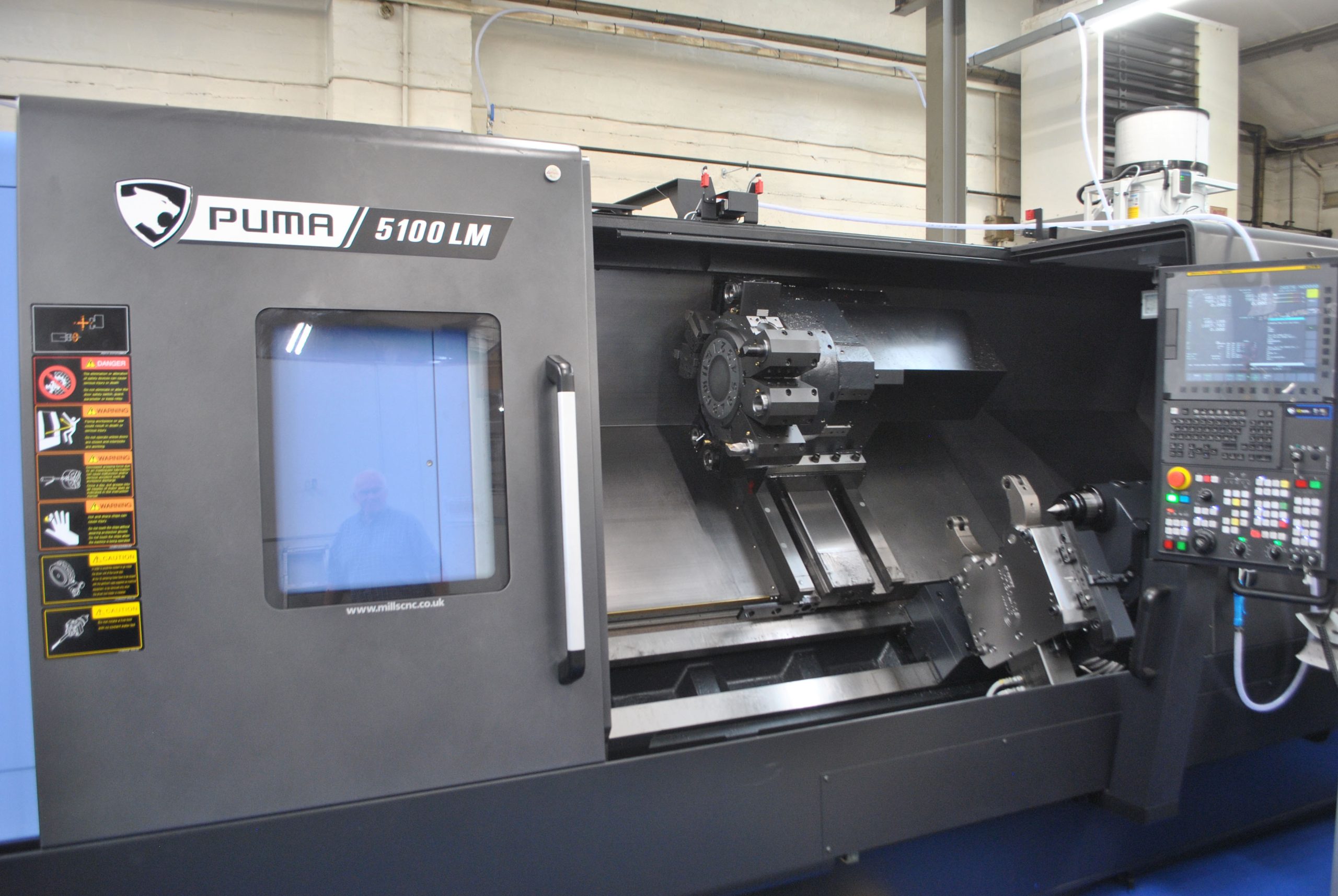 Timely investments meet increase in demand
Precision CNC machinists Burcas expand capacity by installing two new high-performance machine tools, a large-capacity, heavy-duty 21" chuck Puma 5100LMB long bed, box guideway lathe equipped with driven tooling and a 10" chuck SMX 2600S multi-tasking mill-turn machine equipped with two opposing (left and right) spindles and a B-axis milling head.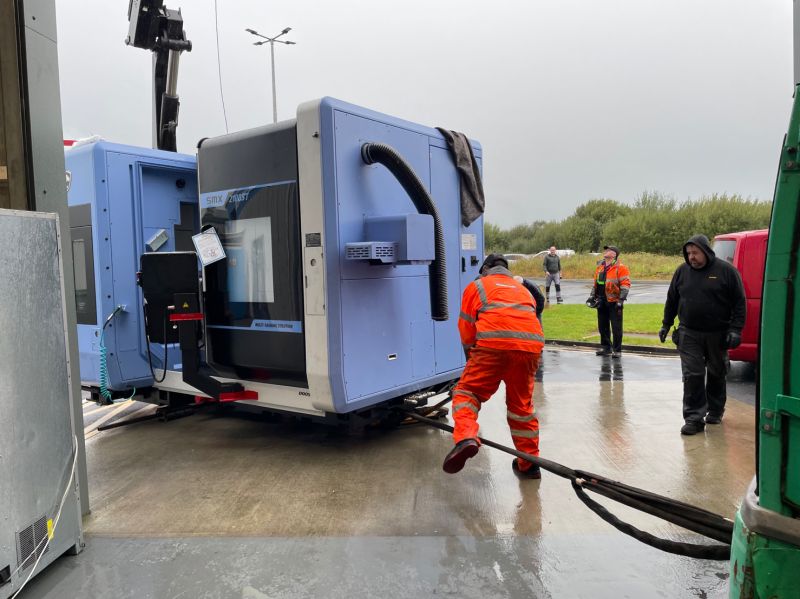 Seizing the day with automated manufacturing cells from Mills CNC
Takumi Precision, based in Limerick, invested in a SMX 2100ST multi-tasking mill-turn machine integrated with a Mills CNC SYNERGI Sprint automation system. The manufacturing cell significantly increases machining and manufacturing capacity, allowing Takumi to grow and succeed in the aerospace & medical industrial markets it serves.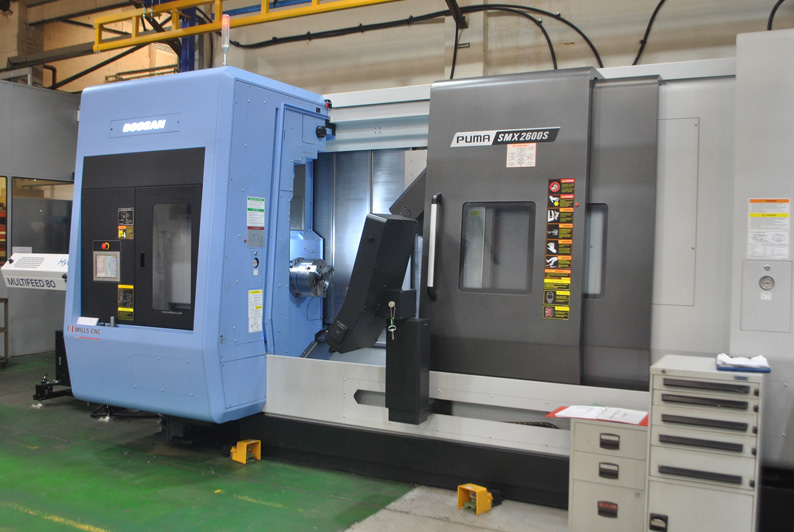 "To be an engineering company worthy of high regard."
Oxford Engineering in Abingdon are achieving significant growth, securing new business and delivering high-quality manufacturing solutions with its latest acquisition. The Doosan Puma SMX2600S Multifunction Mill-Turn Centre provides reliable cutting performance and flexibility when machining stainless steels, aluminium, titanium, inconel & plastics.
Frequently Asked Questions
CNC Turn-mill machines have a variety of applications. From manufacturing and automotive design to aerospace and electronics, the machine is ideal for producing small parts that normally require both milling and turning machines. The added bonus is that you can achieve these capabilities with just one system.
With an extensive collection of Mill-turn machines for sale, Mills CNC is a leading provider of this quality equipment. To learn more about the work we do, read our success stories from manufacturing customers.
If you'd like to learn more about our Mill-turn machines for sale, call Mills CNC Automation on 01926 736736 or visit our contact page.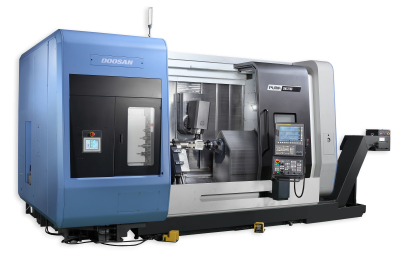 Get in touch
If you'd like to find out more about any of our machines, if you'd like a brochure or want to book a demo, then we'd love to hear from you. Whether you're looking for a specific machine, or want to know more about our turnkey or automated solutions, Mills CNC can help.