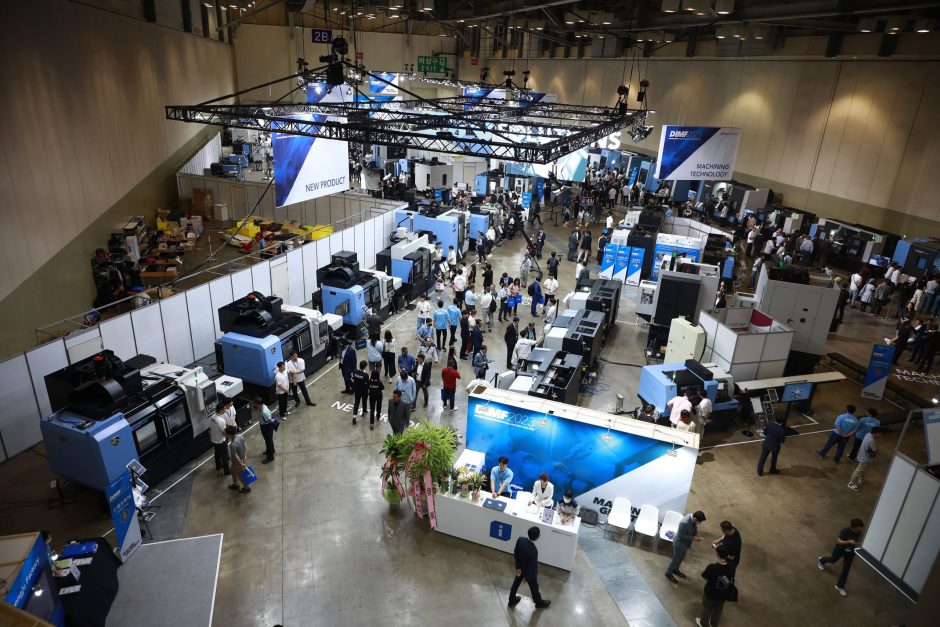 DN Solutions' biennial International Machine Tool Fair (DIMF) took place in South Korea from 5th June – 8th June 2023, and has been heralded as a 'huge success' by company officials and, more importantly, by the 4,500 plus visitors from 55 countries that attended the week-long event.
Representatives from Mills CNC, the exclusive distributor of DN Solutions machine tools and automation systems in the UK and Ireland, attended the event to see for themselves the latest product developments, new technologies and state-of-the-art system solutions on show from one of the world's largest and most successful machine tool manufacturers and a leading integrated manufacturing solutions provider.
Following the hiatus in international exhibitions caused by the global pandemic, DIMF 2023, organised and hosted by DN Solutions took place at two venues – a) BEXCO, the international exhibition centre in Busan, and b) at DN Solutions' Seongju factory in Changwon.
Showcasing 65 machine tools in total, that included 40 new models, the focus throughout DIMF 2023 was on advanced, multi-tasking/multi-axis machines, high-productivity automation systems, innovative technologies including Additive Manufacturing (AM) and Artificial Intelligence (AI), digitalisation and SMART technologies, and ESG (Environmental, Social and Governance) frameworks and best-practice.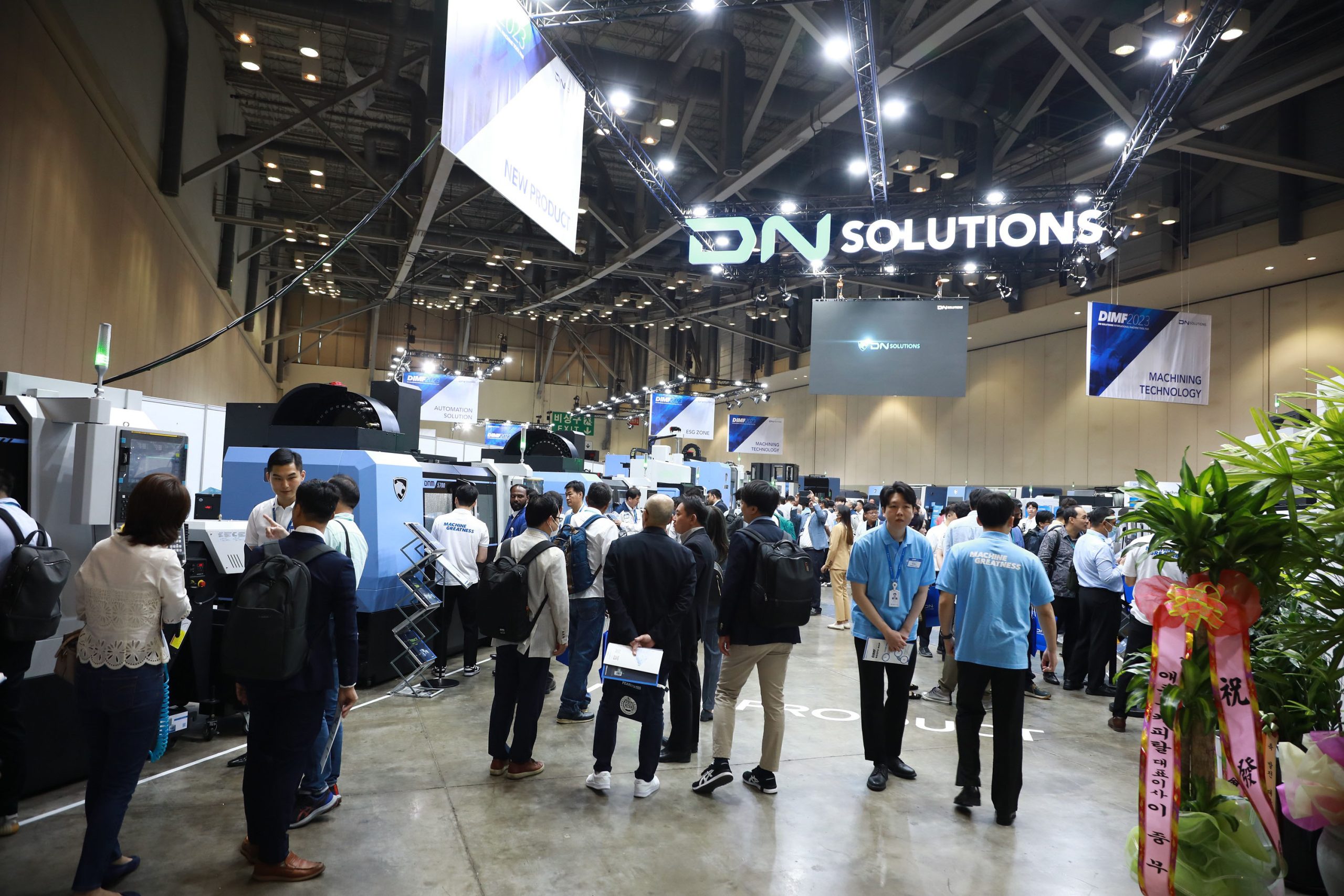 Specific new machine and automation highlights that will, over the next few months and years, be making their mark and gaining traction with UK and Irish manufacturers included:
The new DVF 4000 (5-axis) machining centre – the latest addition to DN Solutions' popular and highly-successful DVF series.
The latest SVM 5100L (high-speed) machining centre for fast processing of aluminium parts and other lightweight materials.
Single- and multi-level round pallet (automation) systems for integration with NHC, NHP and NHM horizontal machining centres
DN Solutions' AML metal 'add and subtract' manufacturing/machining system.
The new FM 600-LW laser water jet machining system.
Other applied technology innovations on show included: 
Integrating autonomous mobile robots (AMR) to manufacturing processes and operations in order to boost productivity and efficiencies.
Using and applying innovative technologies i.e., wireless, BLE (Bluetooth Low Energy) and voice recognition, in SMART Factory settings, to improve performance and competitiveness.
Using eco-friendly mist-free solutions for oil/mist purification on the shop floor to significantly minimise energy consumption levels and improve workshop environments.
"There has been a DIMF Show every other year, since 1997.
"This year's event was focused on multi-axis machine tools, flexible automated manufacturing cells incorporating industrial and collaborative robots, and the use and application of innovative and SMART technologies to drive productivity and process efficiency improvements.
"A couple of new technology platforms, such as Additive Manufacturing and Water Jet machining, completed what was an exciting and informative event.
"DN Solutions is at the cutting-edge of change, and DIMF 2023 was the ideal platform for the company to showcase its latest technologies and reinforce its direction of travel."
Tony Dale, CEO of Mills CNC