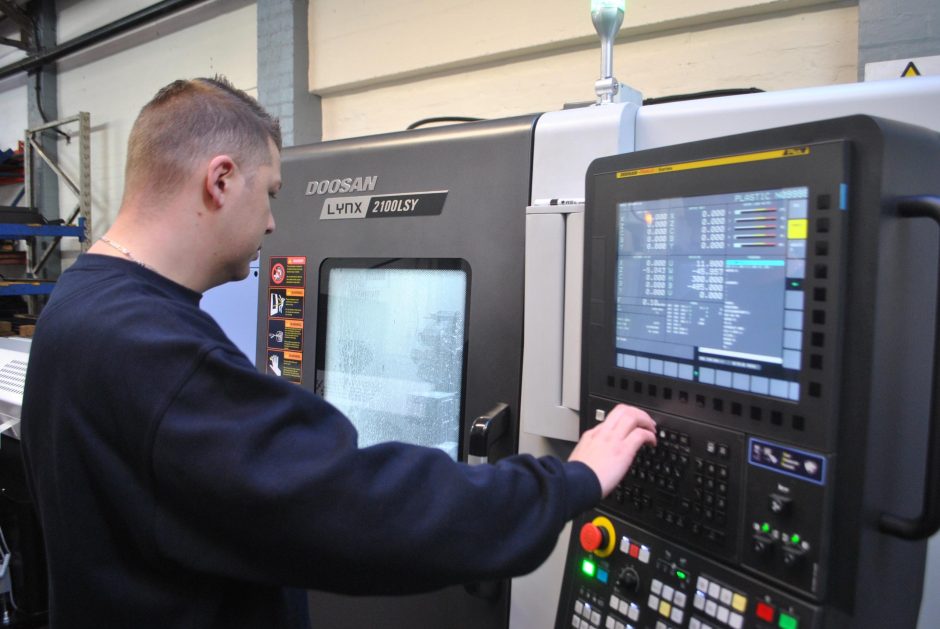 Leading manufacturing subcontract specialist invests in two new Doosan lathes to provide high-quality machining services to new and existing customers.
Mills CNC, the exclusive distributor of DN Solutions' (formerly Doosan) and Zayer machine tools in the UK and Ireland, has supplied leading manufacturing subcontract specialist – JTB Pressings Ltd., with two new, Fanuc-controlled (Doosan) CNC lathes.
The machines, a 6"chuck/51mm bar capacity Lynx 2100LYSA and a similarly sized Lynx 2100, were installed at one of the company's (three) production facilities in Willenhall, Wolverhampton, in July and September, respectively.
Since their arrival both lathes have been put through their paces machining, almost exclusively, a range of small, precision turned parts for JCB – the leading, global construction and agricultural equipment manufacturer.
These parts, with their short cycle times and machined in high volumes, include six individual components (i.e., washers, bolts, bushes etc.), made from a range of materials that include steel, bronze, Nylon 6 etc., for a specific JCB Telehandler model's door catch system which, after being machined, are then finished, powder-coated and assembled in-house by JTB.
Over 600 of these fully-assembled door catches are manufactured every week by JTB: a majority being dispatched immediately to the customer's production line and the remainder, including the assembly's individual components, retained for spares and stock.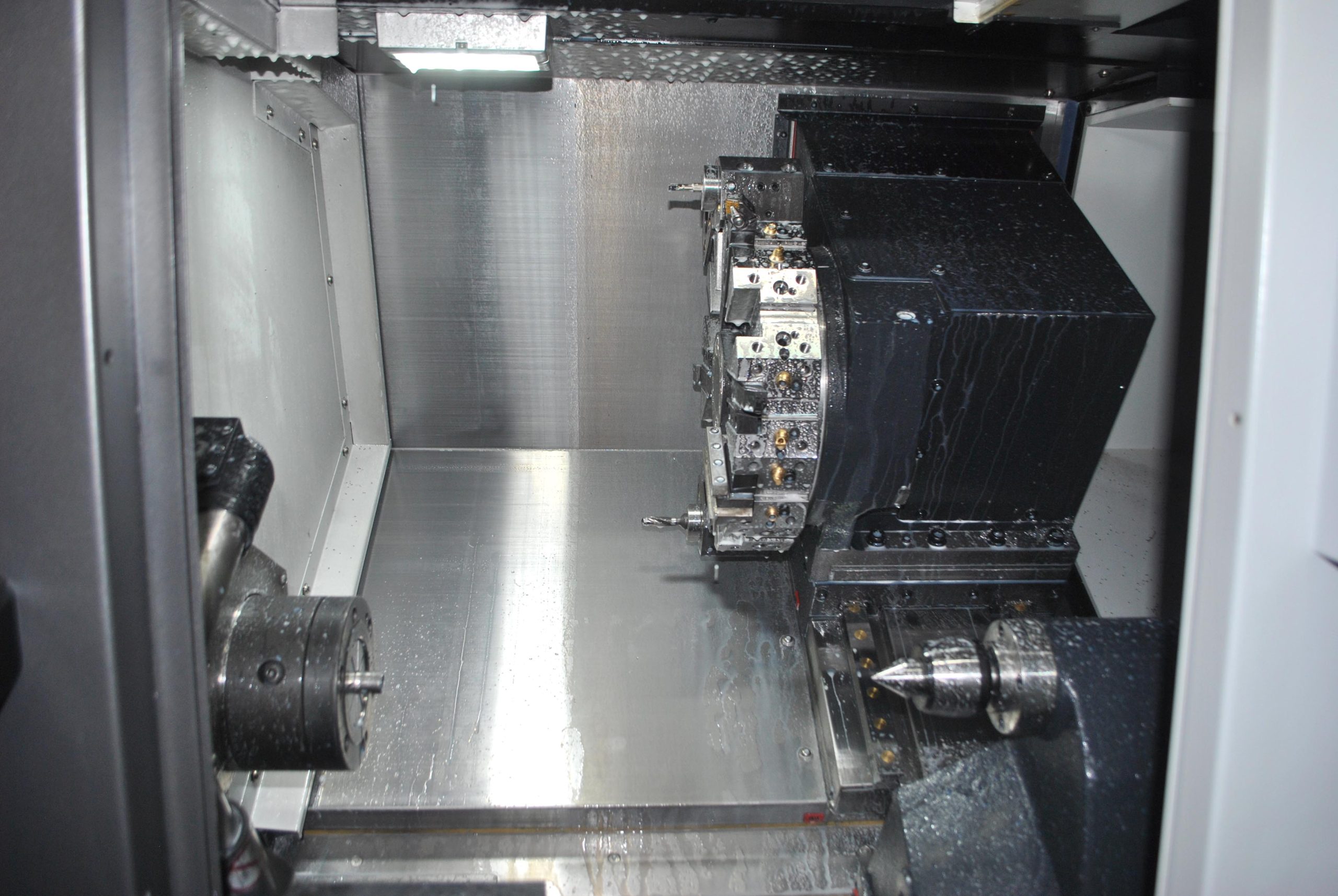 The investment rationale
JTB's decision to invest in the two Doosan lathes was made to help the company increase the range of manufacturing services it provides to existing customers, as well as spearheading a drive to secure new business from different sectors.
"We are always looking to improve, diversify and grow.
"As such, we regularly invest in advanced manufacturing technologies to increase our productivity, manufacturing flexibilities and overall competitiveness."
A recent example of JTB's investment strategy in action saw the company, in 2018, acquire a state-of-the-art, large-capacity Nukon Eco 315 (2kW) laser cutting machine.
"This machine has added another string to our bow", says Ivan Evans. "It has helped us grow the business enabling us to acquire a number of new customers looking for high-quality laser cut parts."
Ivan Evans, Managing Director of JTB
The investment focus
JTB, for a number of years, has provided a one-stop-shop, vertically-integrated, manufacturing service to customers, providing them with world-class laser cutting, welding and fabrication, powder coating and assembly services.
Any turning requirements JTB had were subcontracted out to local companies offering this specialism.
To protect and strengthen its supply chain position with customers, help it increase productivity, improve process efficiencies, and control operational costs, JTB made the decision, back in 2021, to further expand the range of services it offered to customers, by developing its machine shop at its Willenhall facility.
"We knew from experience, and from talking to customers and prospects, that there was a demand we could meet for machining high-quality, competitively-priced turned parts.
"We made the decision to meet this demand by creating a world-class, in-house subcontract machining resource, focused on producing complex, high-precision small turned parts for customers."
Steve Lounds, General Manager of JTB
At the start of 2022, JTB began to put its plans into action.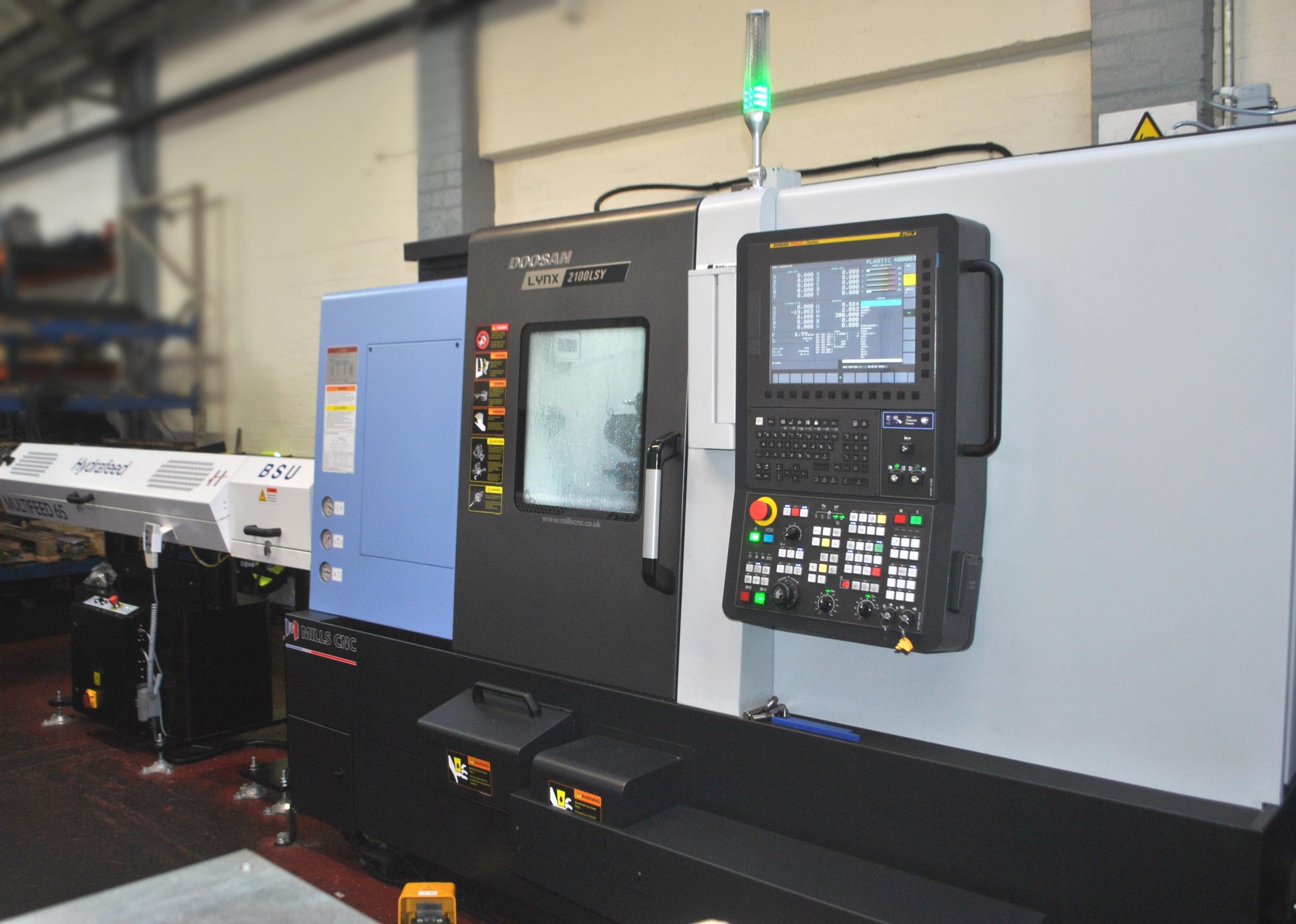 Acquiring a turning resource
To narrow down the choice of potential CNC lathes for its new venture, JTB did its homework, investigated the market and attended the MACH 2022 Show in April.
"We went to the MACH exhibition with an open mind and an outline technical specification for the lathe we required.
"We did consider sliding head as well as fixed head models, but ultimately decided on the Lynx 2100 LSYA from Mills CNC owing to its compact size, its proven reliability and its multi-tasking capabilities (i.e., its sub-spindle, Y-axis and driven tooling capabilities).
"We also knew that Doosan machine tools, and Mills CNC, had good reputations in the market."
Ivan Evans, Managing Director of JTB
Not as planned
The Lynx 2100LYSA was installed, with an integrated Hydrafeed bar feeder, at JTB's 8,000sq. ft. machine shop facility in Willenhall in July 2022 and, almost immediately, things began to change.
"A sudden, and sustained, increase in part volumes required by one of our major customers put our existing turning resource under pressure.
"It also resulted in the new Lynx lathe's capacity becoming virtually swallowed up, overnight, machining relatively simple components: not exactly what we intended when we made the investment."
Steve Lounds, General Manager of JTB
With no let up in demand from this major customer, JTB made the decision to invest in a second Lynx 2100 lathe.
Funded, in part, from a business grant from Wolverhampton Council's 'AIM for Gold Grant & Growth Programme', the second Lynx was delivered and installed at JTB's machine shop in September 2022.
"Our second Lynx 2100 lathe is also integrated with a bar feeder – enabling us to achieve continuous production."
Ivan Evans, Managing Director of JTB
Looking forward
With both Lynx lathes' capacity taken up machining parts for just one customer, JTB has now made the decision to invest further.
"To 'free-up' capacity on our Lynx's we hope to invest in another two pre-owned Emi-Mec CNC lathes in the near future.
"These 2-axis lathes will be able to handle the high volume of turned parts currently being machined on the Lynx lathes and, as a consequence, will enable us to fully exploit the Lynx lathes' true potential and diversify our operations – as was originally intended."
Steve Lounds, General Manager of JTB
JTB is geared up for this eventuality having already recruited two experienced, and now CNC Academy trained up, operators to run its Lynx turning cells.