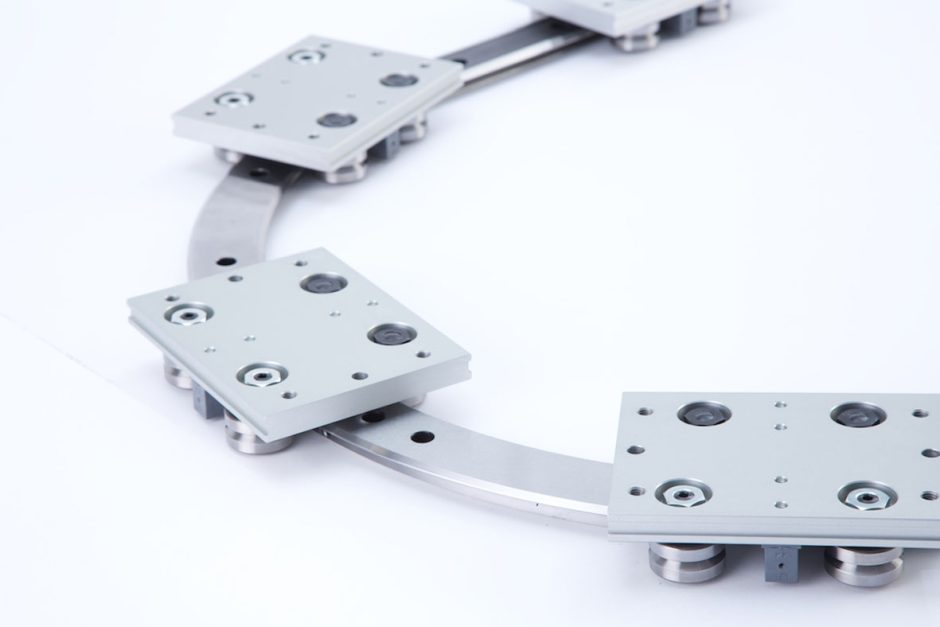 Six new Doosan/DN Solutions' machine tools from Mills CNC, installed over the last four years, significantly strengthens HepcoMotion's in-house machining capacity and capabilities.
Mills CNC, the exclusive distributor of DN Solutions' (formerly Doosan) and Zayer machine tools in the UK and Ireland has, since 2019, supplied HepcoMotion, a world-leading manufacturer of linear motion systems and automation components, and part of the Hepco Group of companies, with six new (Fanuc-controlled), high-performance CNC machine tools.
The machines acquired comprise five DNM vertical machining centres (4 x DNM 6700 models that include two extra-long bed (XL) variants), and 1 x DNM 5700, as well as a VT 1100M vertical turning lathe with driven tooling.
All six machines have been installed at the company's Headquarters in Tiverton, Devon, with an extensive 4,800sq. m. production facility and a well-resourced machine shop with approximately 40 CNC machines, organised into discrete machining and production areas and cells i.e., milling, turning, grinding etc.
The Tiverton site also boasts a sizeable assembly operation and other specialisms that include a heat treatment facility, a dedicated ring cell and a (linear) slide processing line where cutting, straightening, chemical blacking and grinding operations are undertaken.
"We are a vertically-integrated, self-sufficient company.
"Controlling the methods and means of production in-house, helps make us more agile, cost-competitive, productive and better able to meet the needs of our domestic and overseas customers directly, or through our extensive, global distributor network."
Ryan Berry, Engineering Manager at HepcoMotion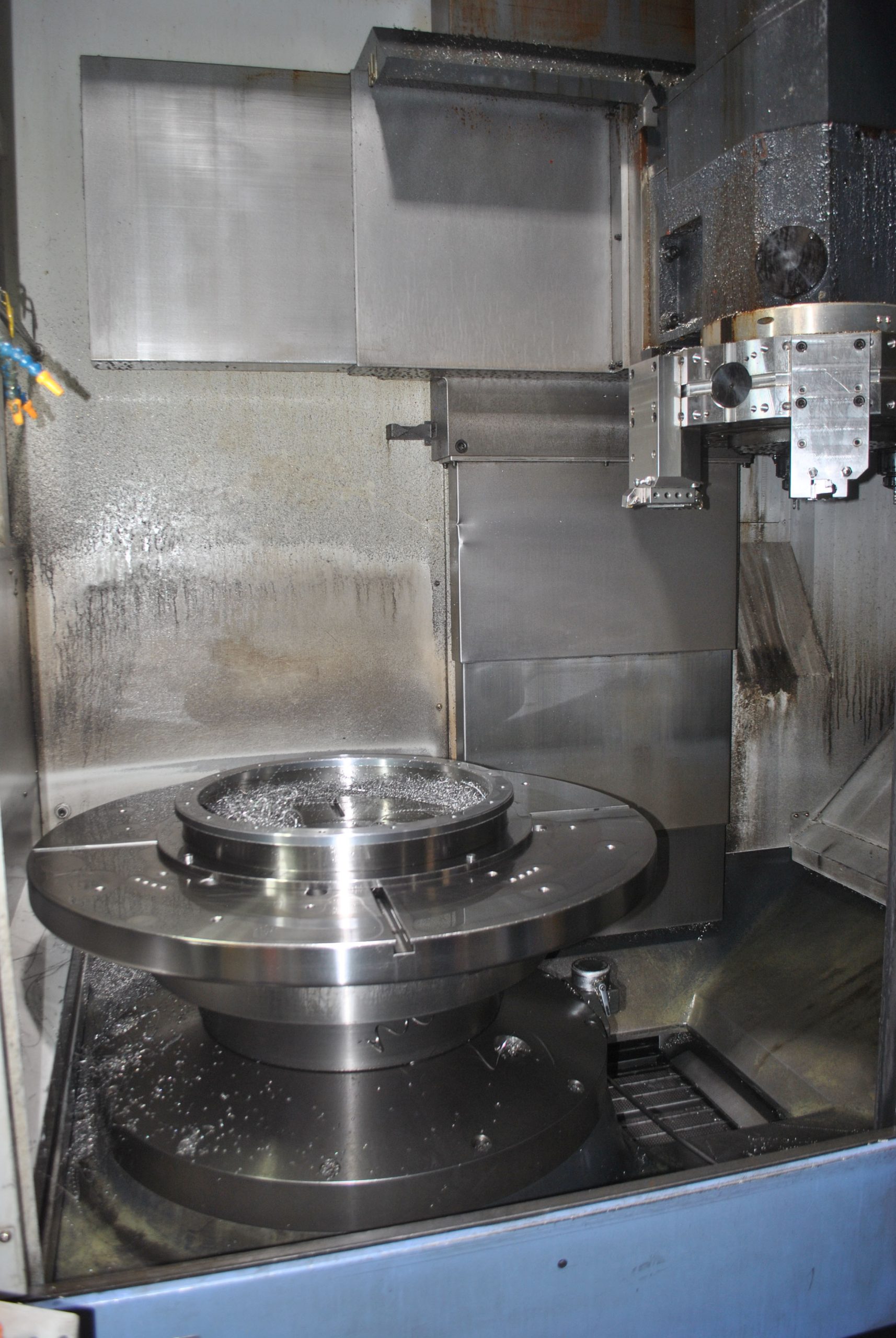 The Context
HepcoMotion is a world-leader in linear motion technology, with its linear and rotary guide systems, featuring the company's innovative V-Guide technology, being used by specialist process machine builders, systems integrators and end-users across a wide range of industry sectors (i.e., food processing, packaging, automotive, energy, medical & pharmaceutical etc.).
The company is committed to continuous improvement with a focus on improving quality, achieving quick turnarounds and reducing costs.
As such, the company regularly invests in its people, in its plant and equipment, and in its processes and systems as a route to increasing productivity levels, improving process efficiencies and maintaining its competitive edge.
The company adopts a progressive and proactive approach when it comes to investing in new technologies which includes the acquisition of new machine tools.
"We are always looking to improve and, as such, regularly monitor and benchmark our performance against KPIs to identify areas within our manufacturing processes that need to be strengthened.
"When, and where, issues are identified we act quickly and decisively to address them – making investment(s) in new technology as required."
Ryan Berry, Engineering Manager at HepcoMotion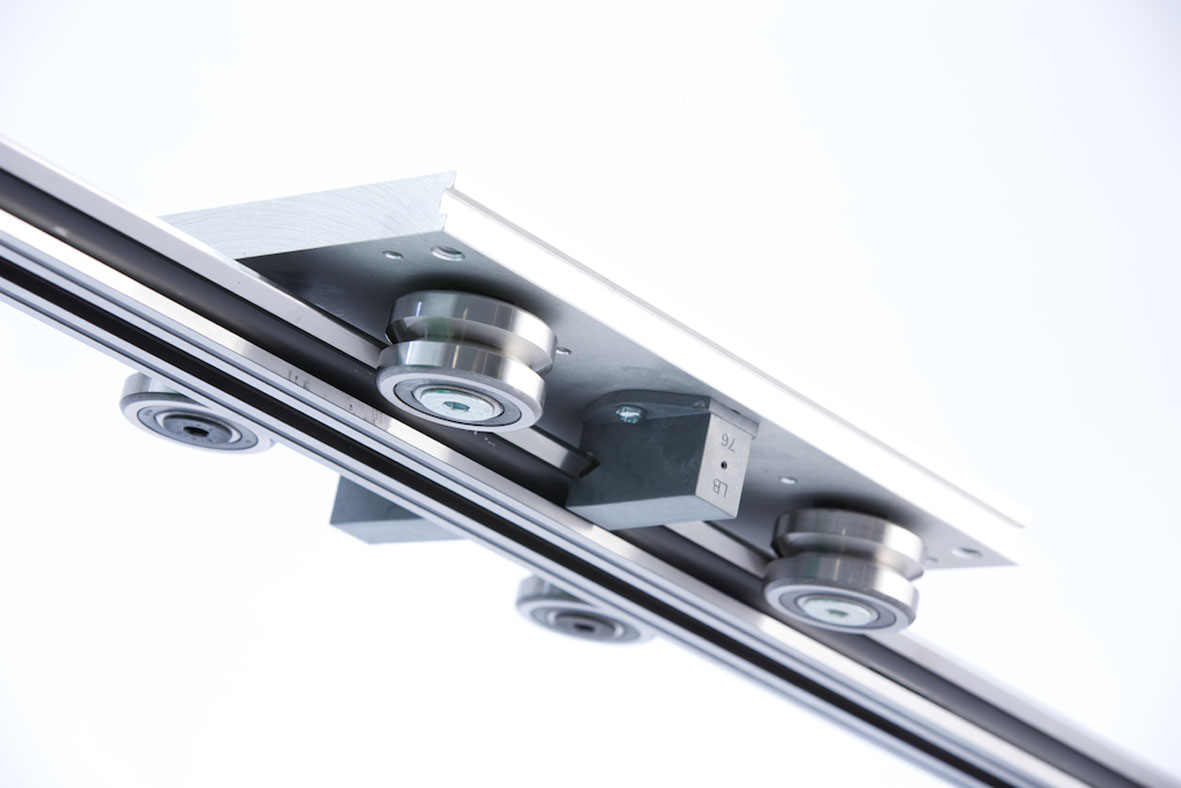 A partnership with Mills CNC
In 2019, to help meet the growing worldwide demand for its linear motion technology solutions,
HepcoMotion made its first investment in Doosan machine tools from Mills CNC.
"We needed to increase our in-house milling capacity and capabilities, primarily to machine high-accuracy aluminium components used within and across our linear motion system and solution ranges.
"We also needed to upgrade our ring cell where we machine large diameter circular rings, made from steel and stainless steel plate and forgings, for our PR2 curved rail and track systems.
"Although we had not previously invested in Doosan machine tools from Mills CNC, we knew that both the machines (and the company) had a good reputation in the market.
"As part of our decision-making process we approached Mills with our requirements and were introduced to key (technical, applications and servicing) staff within their organisation as well as having technical presentations on the machine tool solutions (they) recommended – in this instance, a DNM 6700XL for our milling department, and a VT 1100M vertical turning lathe for the ring cell."
Ryan Berry, Engineering Manager at HepcoMotion
Following the meeting, an attractive proposal comprising a two-machine-tool investment package was agreed upon by both parties.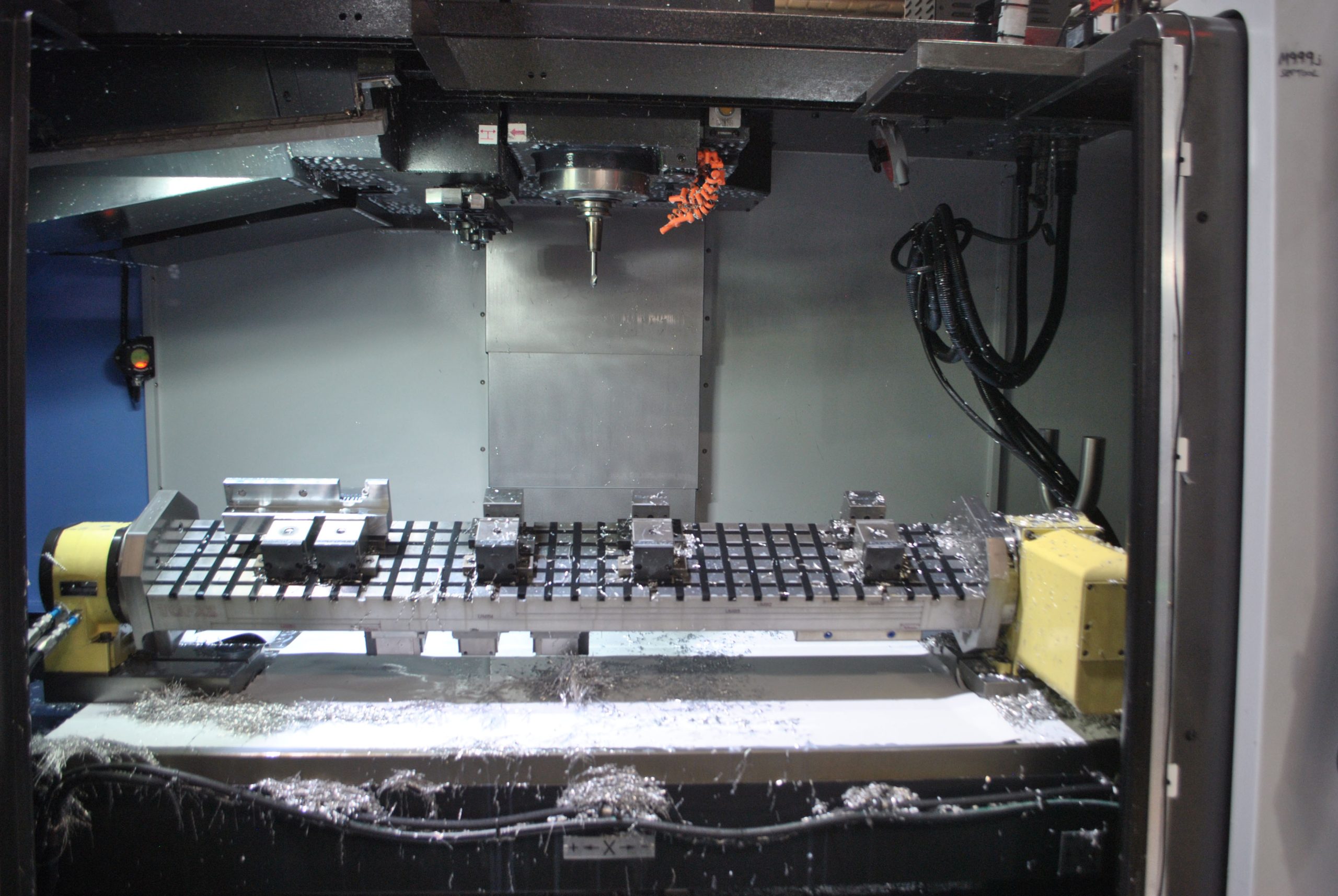 DNM 6700XL
The DNM 6700XL is a rigidly-designed and built, large-capacity (3-axis) vertical machining centre equipped with a powerful, directly-driven BT 40 spindle (18.5kW/12,000rpm), a large worktable (2200mm x 670mm with a 1300kg maximum load), 30m/min rapids, roller LM guideways, integrated thermal compensation and a generous-sized tool changer.
To meet HepcoMotion's specific production requirements, the machine was supplied with through-spindle-coolant capability, a 4th-axis interface, Renishaw (tool and workpiece) probing systems and a high-efficiency swarf conveyor.
"The DNM 6700XL is a reliable machining centre that delivers the high accuracies, repeatability's and fast processing speeds we require.
"The machine has a good-sized worktable with an extended X-axis stroke that enables us to machine large and/or multiple smaller parts in one set up. The integration of a 4th-axis rotary table, managed by Mills' service engineers, has increased the machine's flexibility and, as a consequence, improved our efficiencies and productivity."
Ryan Berry, Engineering Manager at HepcoMotion
Such has been the reliability and high performance of its first DNM machine, acquired back in 2019, that the company has subsequently invested in another four, high-specification (DNM) machines over the last three years.
These include models with 4th/5th-axis units (again installed on-site by Mills), and a model equipped with linear scales.
Primarily application-specific in nature, the DNM machines, individually and collectively, have significantly boosted HepcoMotion's in-house milling capacity and capabilities.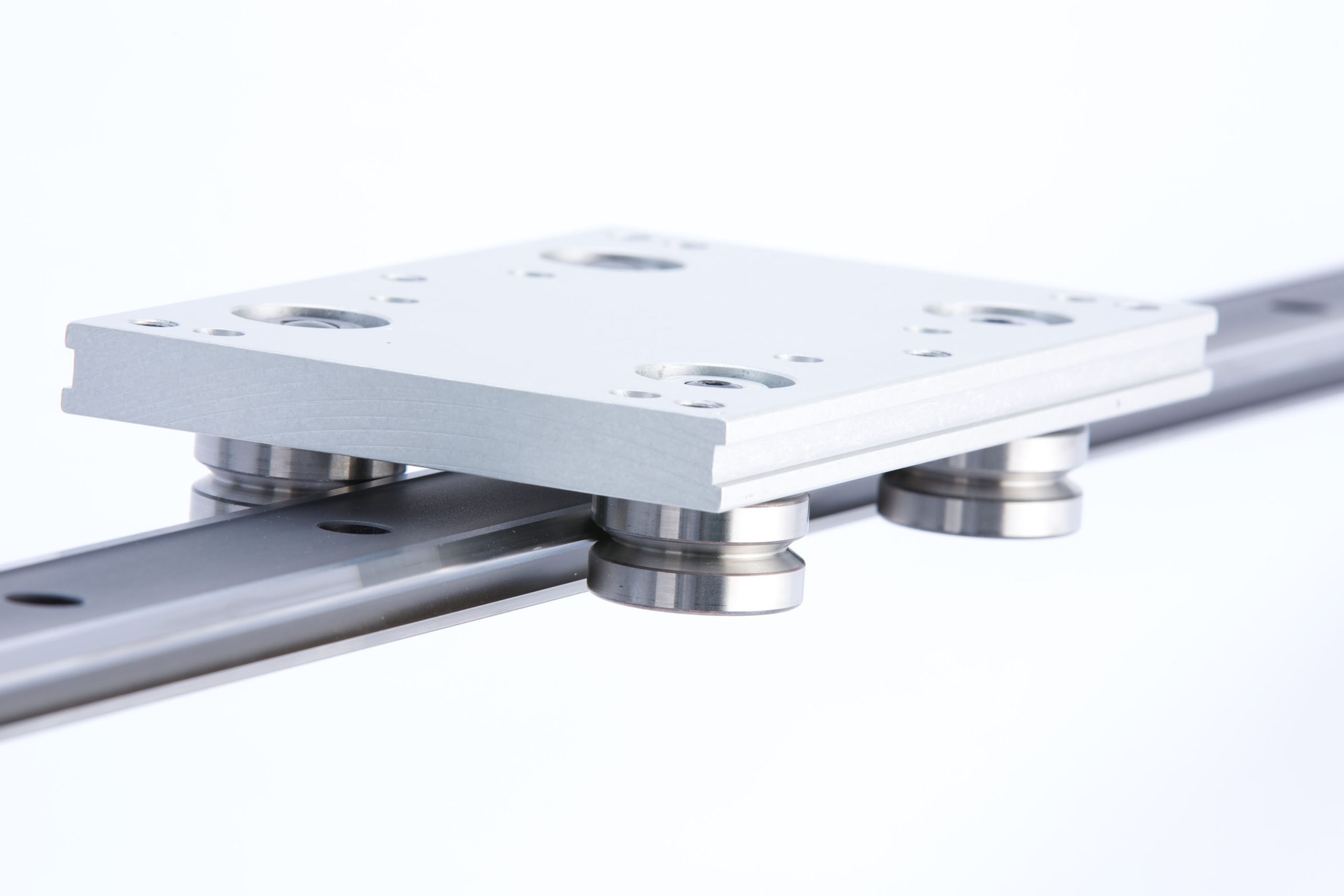 VT 1100M
The VT 1100M is a large-capacity 32" chuck vertical turning lathe equipped with a powerful, high-torque 55kW/850rpm spindle, a 12-station indexable turret and 11kW/3000rpm driven tooling capability.
The machine also boasts 20m/min rapids (X- and Z-axis) and was supplied to HepcoMotion with a 32" Samchully chuck, a HPRA removable tool setter for improved flexibility and process reliability and an auto-door facility for potential automation in the future.
"The VT 1100M is a powerful and productive machine that has helped improve part accuracies and increase our process reliability.
"The driven tooling capability means we can mill ID and OD features and details quickly, in one set up, without having to transfer parts between machines."
Ryan Berry, Engineering Manager at HepcoMotion
The six Doosan/DN Solutions' machines installed at HepcoMotion's machine shop are in constant use, operating 24/7, machining high-precision components in a range of batch sizes (one-offs through to 500-off), as well as machining prototypes and pre-production parts.
To ensure the machines deliver the high performance expected of them day-in, day-out, they are all covered by Mills' (annual) Service Agreements which, running in tandem with the machines' warranties, ensure up-time, rapid-response servicing intervention and peace of mind.