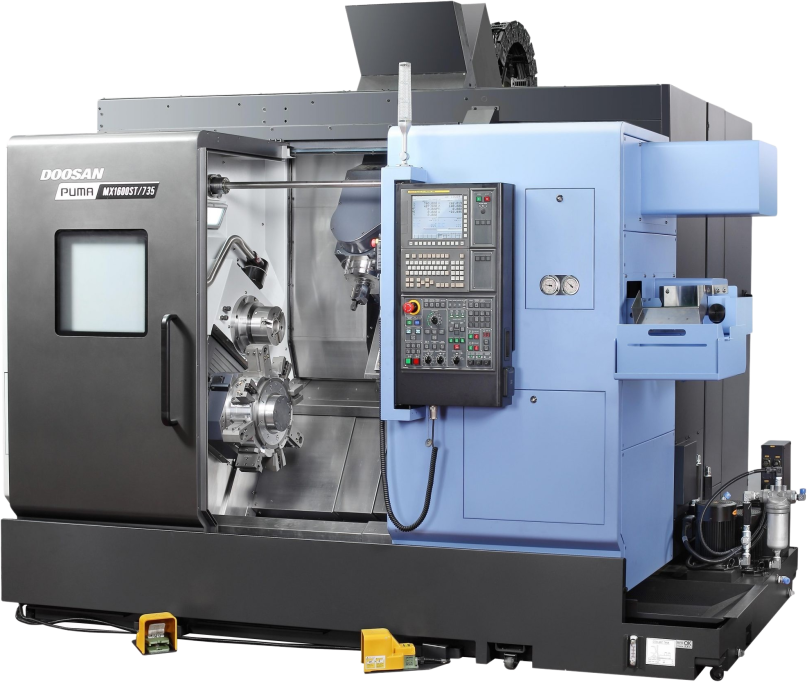 Multifunction Mill-Turn Centers
Doosan's MX and SMX best-selling range of mill-turn multi-tasking CNC machines is designed to help manufacturers improve productivity without compromising on precision or process reliability.
Find Your Perfect Product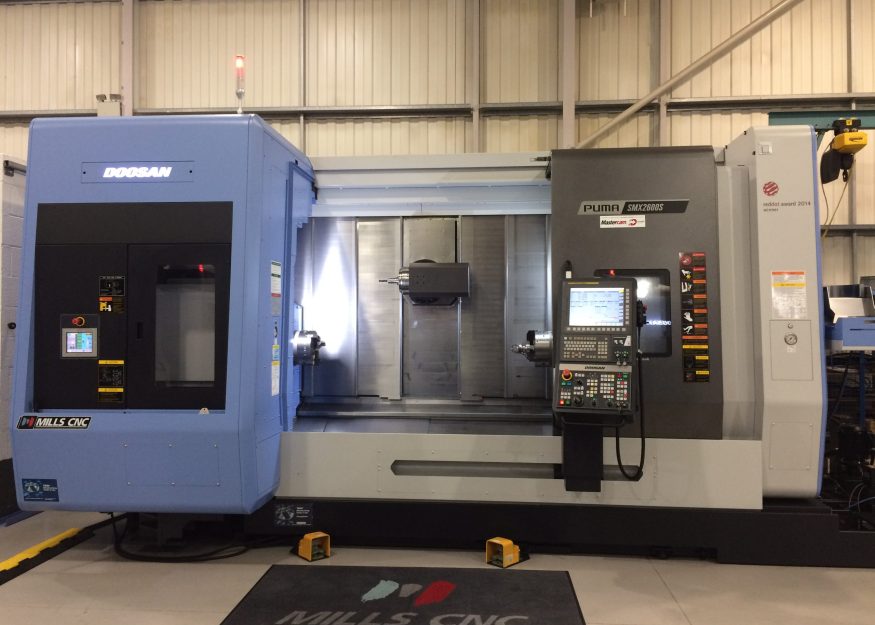 Multi-function Mill-Turn CNC Machines
Multitasking Mill-Turn Machines
Machining precision parts in fewer set-ups, fewer machining operations and in reduced cycle times is the Holy Grail for manufacturers.
The MX and SMX ranges have in recent months been strengthened with the arrival of the new SMX 3100 models which, with their sleek modern and ergonomic design and improved functionality and performance, are the best-looking and best-performing 'one-hit' machines on the market.
The SMX 3100 machines won the prestigious 2013 International RED DOT Product Design Award.
Our Products
Select the machine type or series you'd like to explore, or scroll down for a full list of products in this category, and filter by the factors that matter to you.
Machine Series
Y-axis capability up to 230mm (+/-115mm)
B-axis capability: +/-120°
Milling capability: 18.5kW/12,000rpm
View Series
Chuck Size - 300 - 380mm
Max Turning Diameter - 660mm
Max Turning Length - 2,540mm
View Series
All Multifunction Mill-Turn Centers
Showing 1-20 of 38 products
Showing 1-20 of 38 products
Get in touch
If you'd like to find out more about any of our machines, if you'd like a brochure or want to book a demo, then we'd love to hear from you. Whether you're looking for a specific machine, or want to know more about our turnkey or automated solutions, Mills CNC can help.