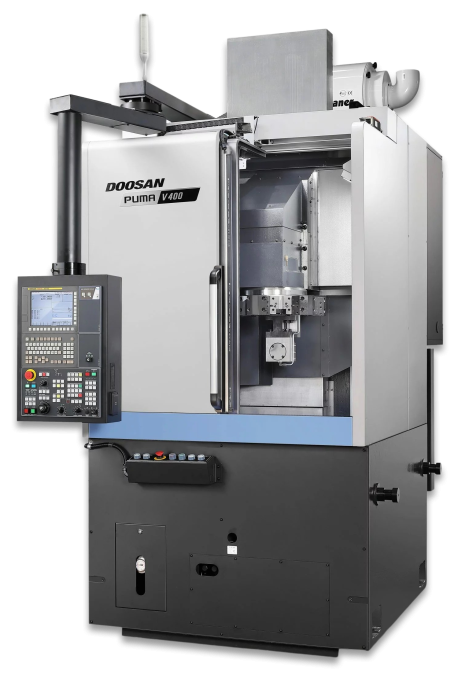 Single Turret Vertical Turret Lathe
Similar in principle to a horizontal turret lathe but capable of handling heavier and awkward-shaped work-pieces – vertical turret CNC lathes feature rotary, horizontal worktables whose diameter normally designates the capacity of the machine; a cross rail mounted above the worktable which carries a turret, which indexes in a vertical plane.
Find Your Perfect Product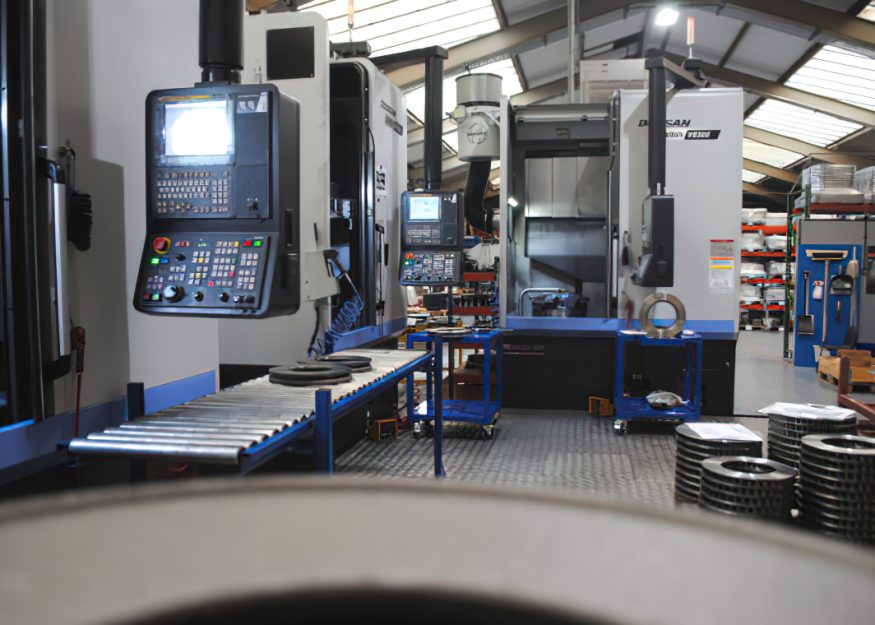 Turning Technology On Its Head
CNC Vertical Turret Lathes (Single Turret)
Doosan single turret vertical turret lathes are the number one choice for precision component manufacturers as machines are available in a range of different chuck sizes up to 40" (1016mm) and are capable of handling work-pieces of up to 1000mm in height.
A choice of CNC lathe machine with driven tools and second spindles are also available.
All Doosan CNC vertical turret lathes and CNC turning centres are ready to hit the ground running and are given a thorough pre-delivery inspection prior to being delivered, commissioned and installed by Mills CNC service engineers.
Our Products
Select the machine type or series you'd like to explore, or scroll down for a full list of products in this category, and filter by the factors that matter to you.
Machine Series
22kW/3000rpm spindle
12" chuck
Maximum workpiece length: 461mm
View Series
37kW/2000rpm main spindle
15" chuck
Maximum turning length: 750mm
View Series
Chuck Size - 1,010mm
Max Turning Diameter - 1,100mm
Max Part Height - 1,000mm
View Series
All Single Turret Vertical Turret Lathe
Showing 9 products
Related Case Studies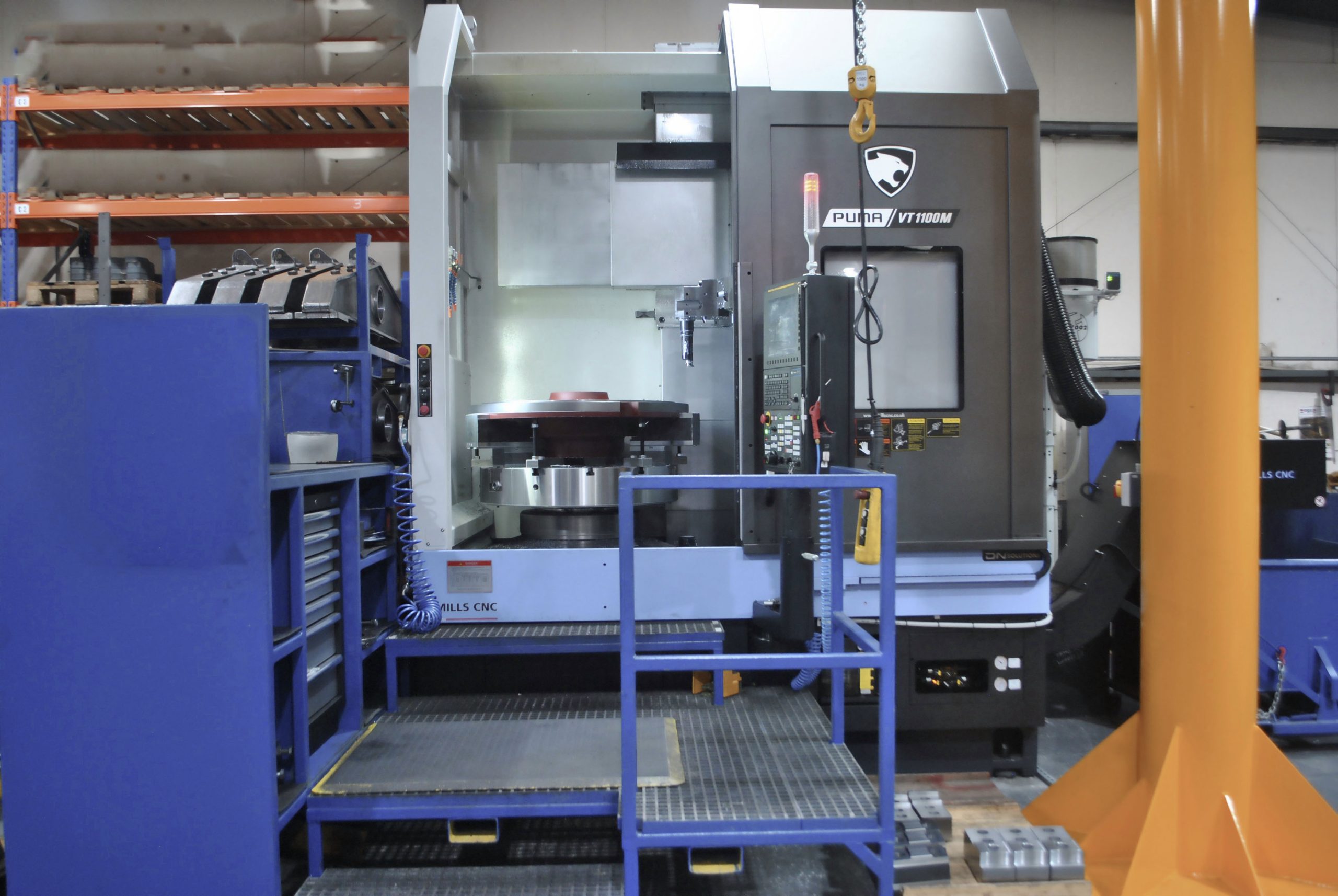 Focused on the future
Zeus Engineering based in Airdrie, Scotland are a precision subcontract specialist. To increase capacity they invested in a DN Solutions' VT 1100M vertical turning lathe from Mills CNC to machine large and awkward-shaped components from cast steel, mild steel, stainless steels, plastics, forgings & fabrications.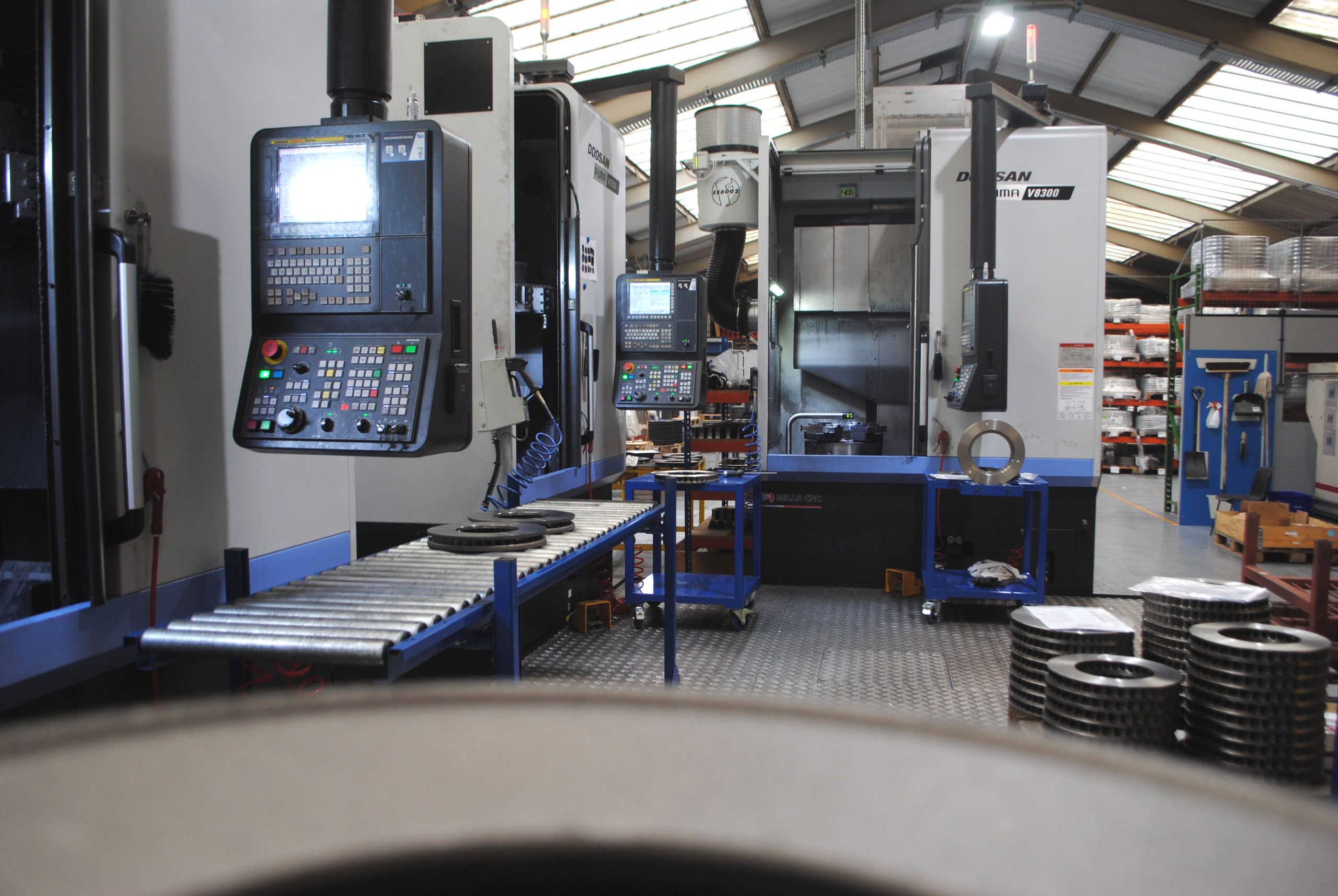 Braking news!
A turnkey solution, developed by Mills CNC, delivered a 40% drop in cycle times for Tamworth based Alcon Components, a brake and clutch systems specialist, by supplying 3 Doosan V8300 vertical turning lathes to upgrade their brake disc manufacturing cell. Alcon's' braking systems are used in motorsport (F1, Formula E, World Rally Cross) and in defence (armoured & military vehicles).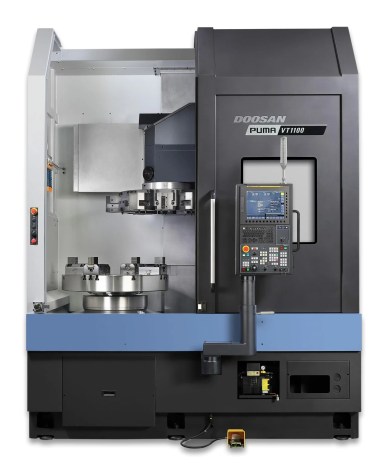 Get in touch
If you'd like to find out more about any of our machines, if you'd like a brochure or want to book a demo, then we'd love to hear from you. Whether you're looking for a specific machine, or want to know more about our turnkey or automated solutions, Mills CNC can help.