Vertical 5-Axis CNC Machining Centres
Choice is the name of the game when it comes to Doosan 5-axis CNC machining centres.
Find Your Perfect Product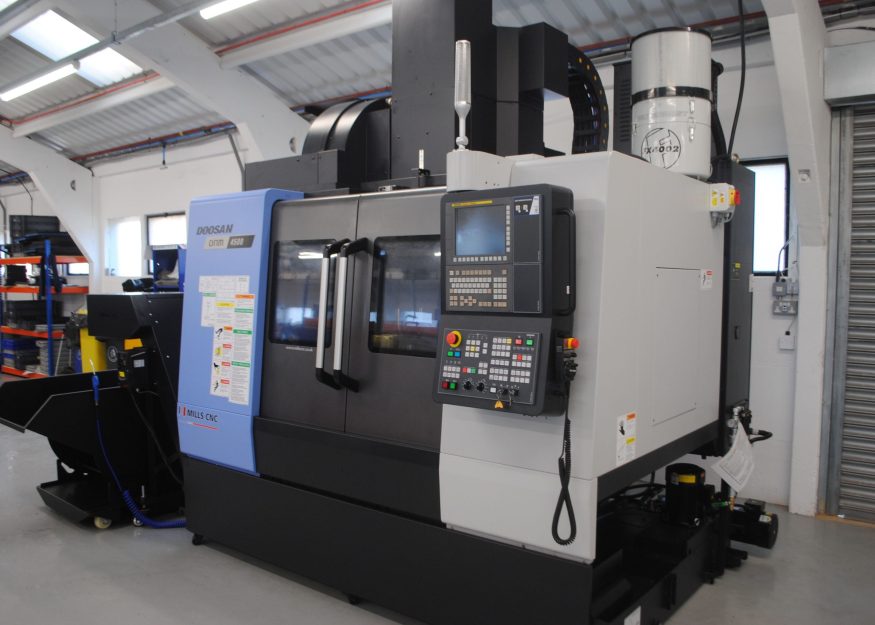 5-Axis Machining Centres
Vertical 5-Axis CNC Machines
Mills CNC offer everything from 3 + 2; 4 + 1 and full 5-axis simultaneous machines (A, B, X, Y, & Z Axis) and the CNC machining centres are available with a choice of controls too.
Doosan 5-Axis CNC machines deliver increased productivity and are used by precision component manufacturers in the aerospace, defence and motorsport sectors plus in any other industry where part accuracies and rapid lead time fulfilment are required.
What is the advantage of a 5 axis CNC machine?
5-axis CNC machines use a tool that moves in five different directions. Using a 5-axis machine allows your operator to approach the part from all directions in a single operation, thereby eliminating the need to manually reposition the workpiece between operations. These advantages result in high precision and accuracy, faster production speeds, fewer manual setups and the ability to produce complex geometries with better surface finishes.
Our Products
Select the machine type or series you'd like to explore, or scroll down for a full list of products in this category, and filter by the factors that matter to you.
All Vertical 5-Axis CNC Machining Centres
Showing 11 products
Related Case Studies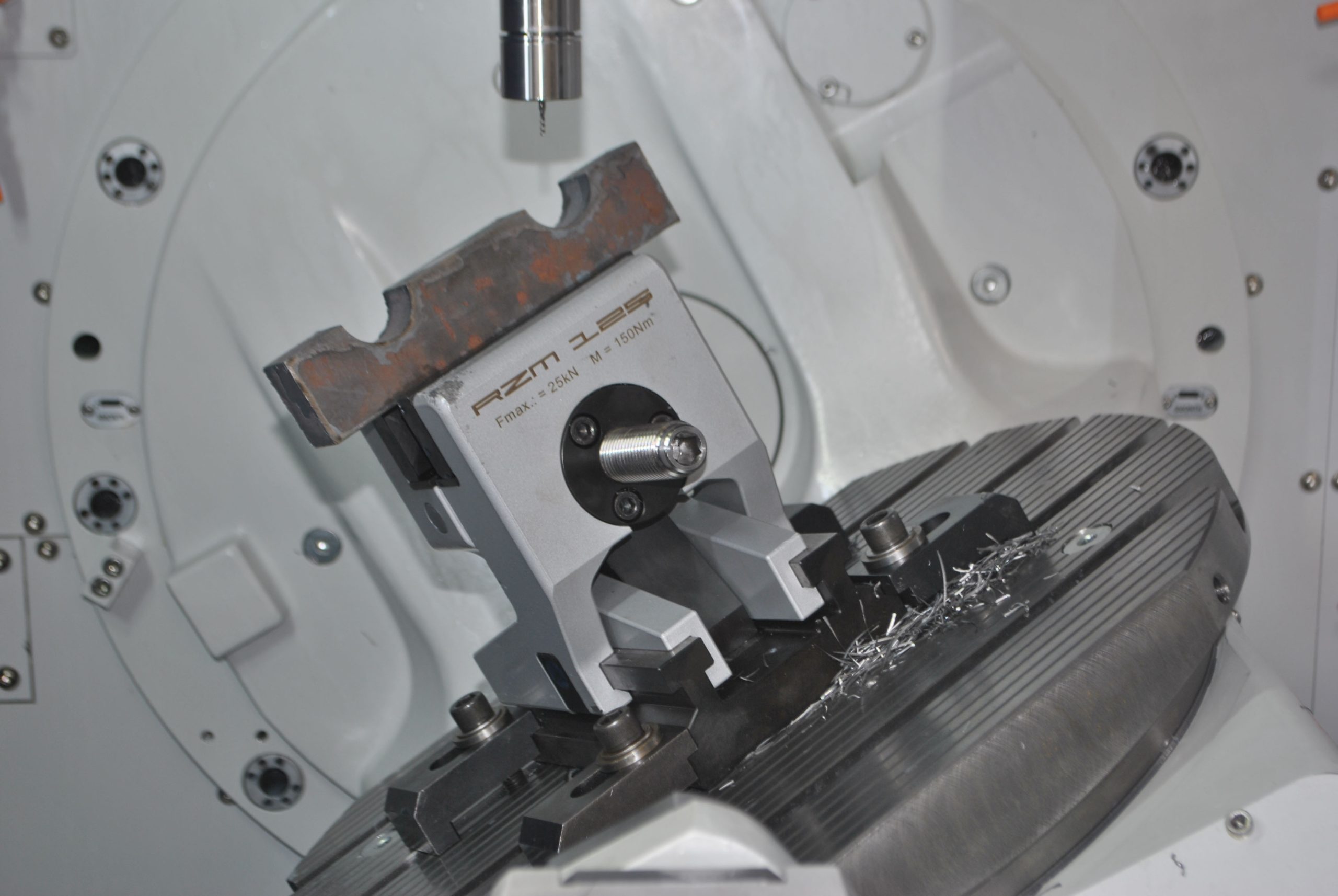 Two new machines delivered in less than a month!
Dalloway Precision expand their capacity with the addition of a DVF 5000 simultaneous 5-axis machining centre and a DNT 2100 8" chuck box guideway lathe in their new facility near Stourbridge.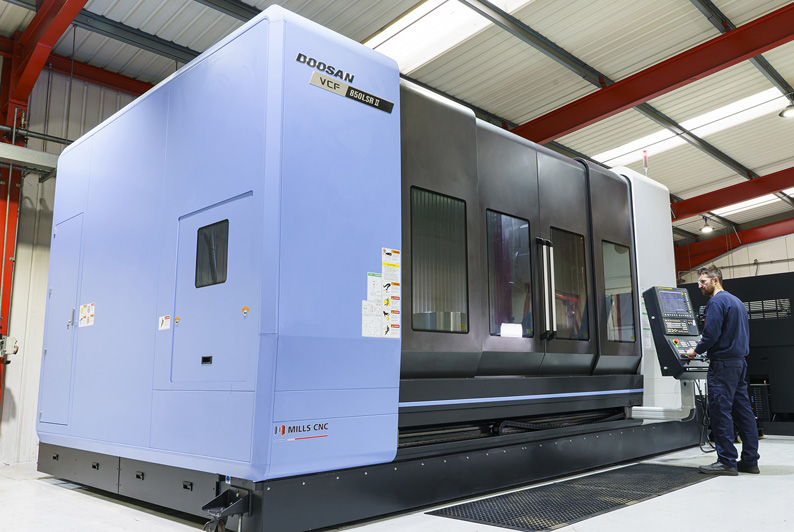 Commitment to continuous improvement drives latest machine tool investment for DRB Group.
Deeside based DRB Group has a focus on the repair, maintenance & supply of electric motors, generators and mechanical transmission systems to customers in the rail, pharmaceutical, food & beverage, medical and energy sectors. DRB recently invested in a Doosan VCF 850LSR II Vertical 5-Axis Machining Centre from Mills CNC to improve machining capabilities.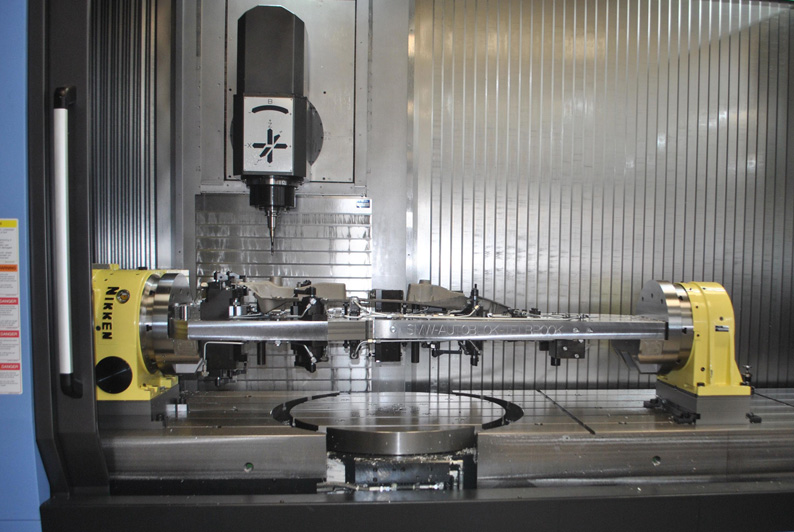 Two new machines. Two turnkey solutions.
NuMachine Ltd in Hereford bought two 5-axis machining centres, a Doosan VCF 850LSR and a Doosan DVF 6500 - both featuring a tailored 'turnkey' work holding solution. The new machines produce cast aluminium automotive components for Sarginsons Industries of Coventry, whose existing supplier was failing to meet stringent quality and lead time constraints.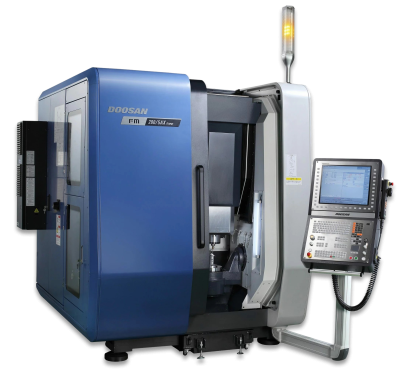 Get in touch
If you'd like to find out more about any of our machines, if you'd like a brochure or want to book a demo, then we'd love to hear from you. Whether you're looking for a specific machine, or want to know more about our turnkey or automated solutions, Mills CNC can help.